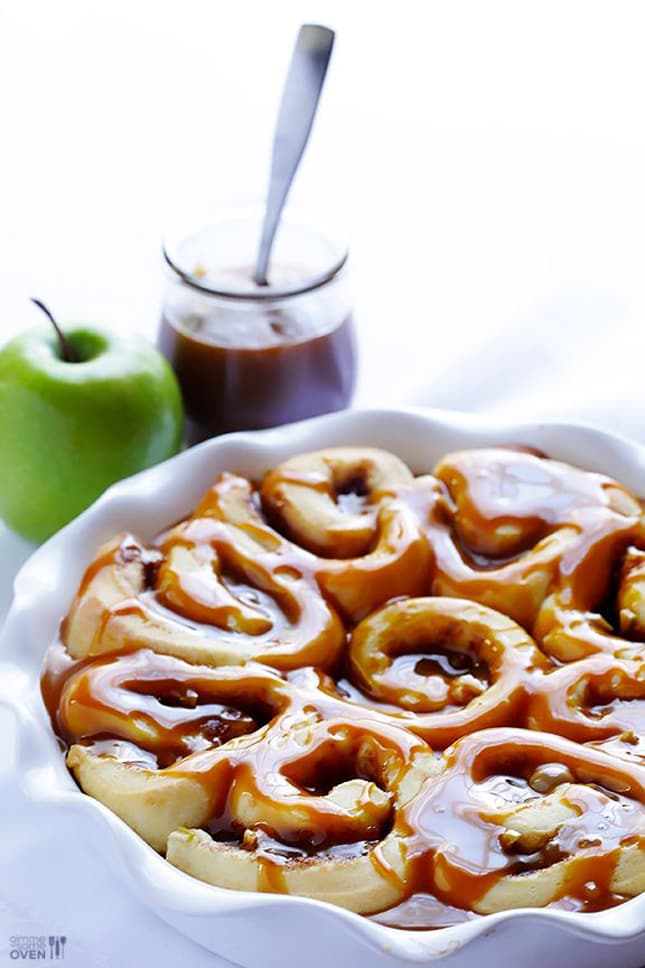 Skip the cereal and put away your toaster because boring breakfasts are a thing of the past! Start your day treating yourself (and your closest friends and family) like the royalty you are by making a decedant breakfast spread. From blueberry banana pancakes to breakfast taquitos, we've rounded up the fanciest breakfast dishes to make you feel like a queen.
Caramel apple cinnamon rolls are like eating dessert for breakfast! So delish! (via Gimme Some Oven)
Why choose between blueberry and banana pancakes when you can have both? (via Love and Lemons)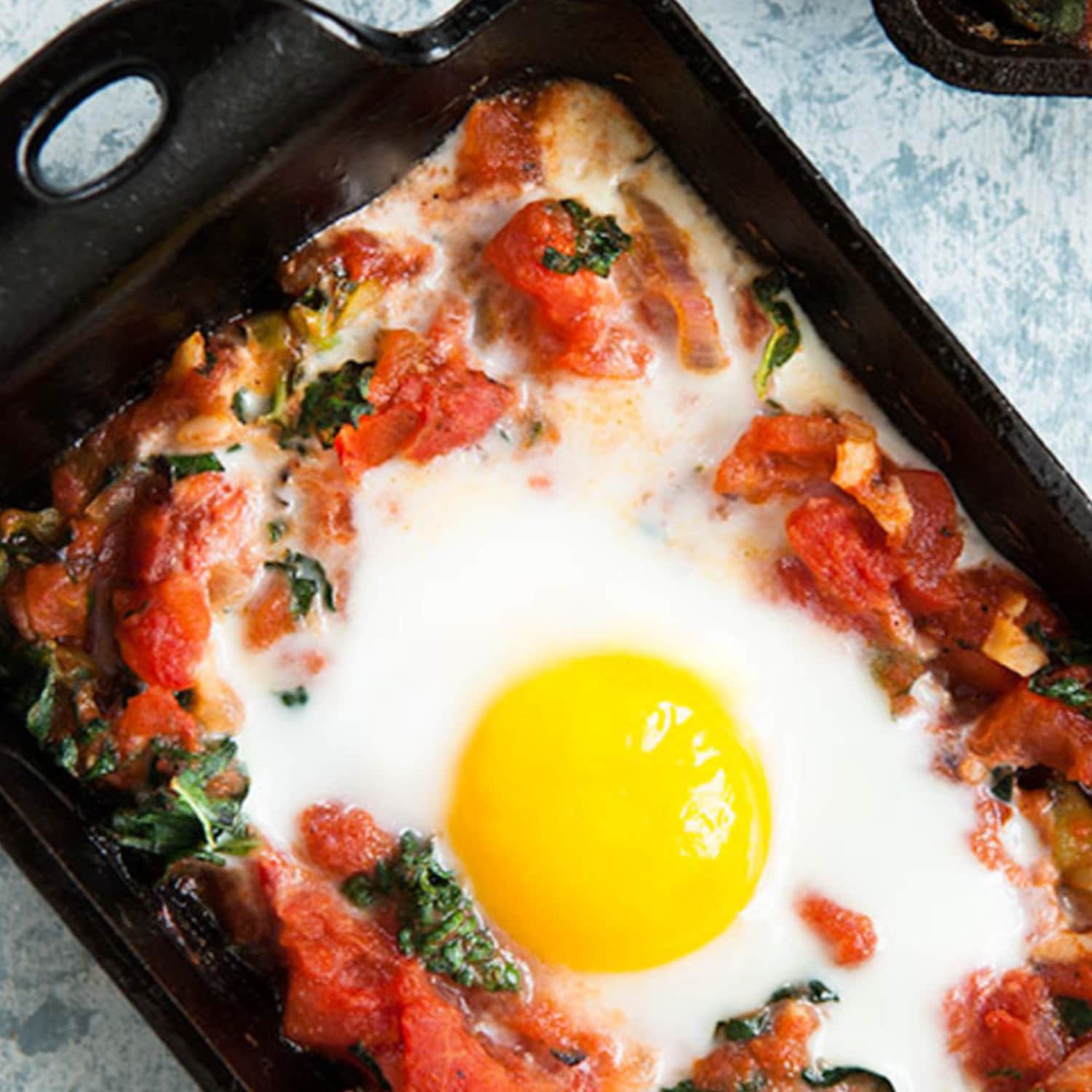 What about the amazing color of these mouth-watering Moroccan baked eggs? (via J Chong Studio)
Poppy seeds aren't just for muffins! Try these lemon poppy seed pancakes. (via Joy The Baker)
S'mores, one of the most decadent desserts, has been transformed into breakfast in this stuffed french toast recipe! (via BS in the Kitchen)
This sprouted kitchen breakfast is a beautifully healthy take on whole foods. (via Cannelle Vanille)
Cranberry orange pancakes are both sweet and tart to help you start your day with a zing! (via Flickr)
Taquitos for breakfast? Think of them as smaller, more delicious breakfast burritos! (via Damn Delicious)
Danish waffles take on an unexpected spice with cardamom and ginger in the batter. (via Bayaderka)
Take red velvet beyond cake with these strawberry-filled red velvet crepes. (via BS in the Kitchen)
Shredded Brussels sprouts add a healthy and tasty twist to potato hash, add eggs for color and protein! (via Williams Sonoma)
For a heart healthy option, make steel cut oats a luxury by adding cinnamon pears. (via Our Chocolate Shavings)
Instead of a croque monsieur, make its open-faced female counterpart, the croque madame fit only for a queen. (via Say Yes)
Rather than traditional jam-like fillings, try these amazing coconut and cardamom filled crepes. (via Steamy Kitchen)
What's your favorite way to spoil yourself at breakfast?