This post brought to you by California Restaurant Month. The content and opinions expressed below are that of Best Friends For Frosting.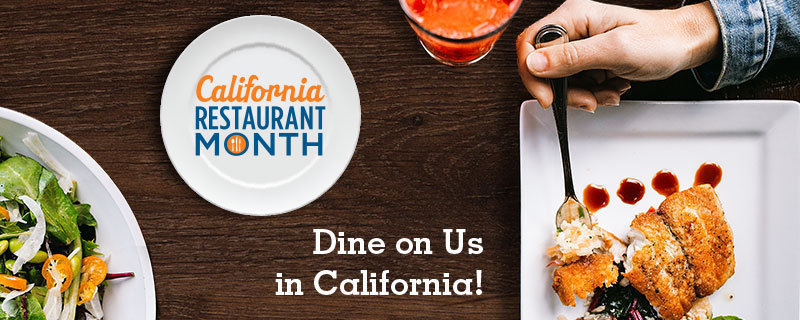 If we learned anything from the Beach Boys, it was California Dreamin'! As they said in their lyrics, "I'd be safe and warm if I was in L.A!" Especially this time of year, we're thinking of sandy beaches, ocean waves, and most of all, sunshine! With so many gloomy days and snow all across the country, what better place to visit right now than California?
We are so proud to have our BFFF Headquarters located in sunny California, and we wouldn't have it any other way! This great state is such a great place for dreamers – a place of boundless opportunity where you don't just dream, you dream big! And that's what we're all about.
With 2015 officially here, we're encouraging all of you to seriously dream big. Don't focus on small things that won't get you very far. We want you to make this your best year yet! We're all about making bold moves this year, and dreaming big is the best way to do so. Take charge of your dream, and seriously, take that first leap to make it happen. You will be so glad you did.
This month, January, is all about making bold moves to follow your dreams, and that's exactly what California Restaurant Month celebrates. It celebrates the innovative chefs that offer unforgettable menus, all because they chose to follow that dream. Why not celebrate that dream by planning a trip to California to see it for yourself? And while you're planning your trip, why not enter the Dine On Us In California Contest from Visit California? They're offering up OpenTable gift cards each valued at $100 to be used as you explore all that California has to offer! For more info check out Visit California and learn about Participating Destinations.