Best Places to Shop for Holiday Decor
Looking for the best spots to shop for home decor pieces for the holidays? This is for you, sister! If you need holiday decorating and shopping ideas, this inspiration might be just what you're looking for.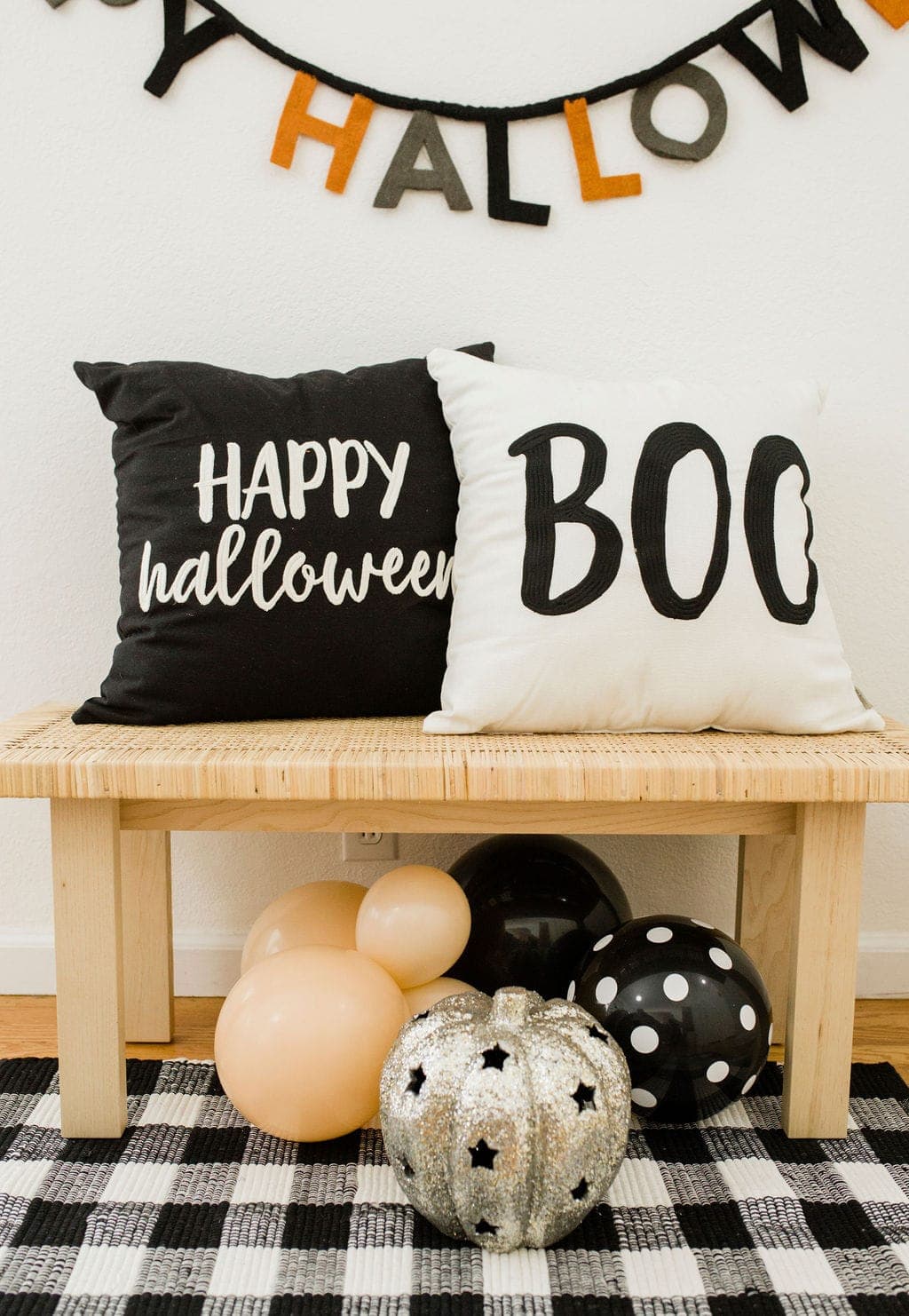 Home Décor
When I was little, my mom would decorate the windows of her senior in-home care agency for all of the holidays. During Christmas, she would have stockings and tons of Santa Clauses and Mrs. Clauses. So many people loved driving by just to look at how she decorated her windows. When Halloween came around, she would decorate with pumpkins and sweet Halloween decorations. She literally would decorate her display windows for every single holiday, and I always looked forward to it so much. It was SO much fun! As an adult, shopping and decorating for the holidays is one of my favorite things to do in the whole wide world. Who's with me?! It seriously makes me so happy!
Ever since I started posting more shopping hauls on my Instagram stories, I have received a lot of questions on where the best places are to shop for the holidays. After much demand, I am so excited to finally get this blog post up as a guide on where to find the best holiday décor!
HomeGoods
I LOVE HomeGoods because they have amazing deals (who else loves a bargain)! Their products are super well curated and many of the things they sell are from high-end retailers at a much lower price. If you follow me on Instagram, I am sure you have seen one of my many shopping hauls from here. I love it!
Pottery Barn Kids
My inside joke is that if I owned a brand or could release a line, Pottery Barn Kids would be my dream. They offer embroidery for many of their products and the way everything is designed is nostalgic and sweet! You never have to worry about finding scary Halloween decor that will scare your kids away. I even bought the kid's pink and green gingham Easter Baskets at PBK this past year.
Balsam Hill
Known best for their Christmas Trees used in every. single. Hallmark movie, Balsam Hills sells holiday decor for just about every holiday and season. My mom has bought multiple Christmas trees from them. After being tired of artificial trees, I finally took the plunge and got my first Balsam Hill Christmas Tree and I was hooked. We recently decorated my mom's front porch with all Balsam Hill and it was incredible. P.S. Have you seen their Ghost Dog? I just got it and I am obsessed! I love how many of their holiday décor pieces feel traditional, sweet, and nostalgic.
Target
Target does it again, from their AMAZING Dollar Bin scores to their regular decor. This year many of their pieces went on pre-sale in September! You can seriously always count on finding something amazing here for a good deal.
Hobby Lobby
Need I say more?! LOL! I love that 40% OFF coupon that you can use on just about anything in the store. Also, Hobby Lobby sets up for Christmas in July just in case anyone is planning a pumpkin tree! ;)
Marshalls
Sometimes Marshalls will get in holiday décor pieces that you cannot find at HomeGoods. I love to go to both just to make sure I get to see everything! P.S. just in case you may not know, Marshalls and HomeGoods are owned by the same company. No wonder we're so addicted, right?! ;)
Rite Aid
Once in a while, you can find a really special holiday decor piece at Rite Aid. They also have great Nightmare before Christmas pieces- from candy dishes to stuffed animals.
Kirkland's
I'll be honest, I have not shopped at Kirkland's in real life before, but some of my favorite bloggers have put this store on my radar more and more, I just LOVE their online selections.
Frontgate
Frontgate offers so many products that are both classy and sweet. If you take the time, you can find really special pieces here.
Grandin Road
I am always so impressed with Grandin Road's catalogs. They have some really special nostalgic feeling holiday finds. I just love that cozy style!
Kohl's
When it comes to holiday decor at Kohl's, be patient and wait for the sales. Especially right after the holidays, this is a great spot to shop, when things go on clearance up to 70% off.
Walmart
Who says you can't love Target and Walmart when it comes to decor?! Walmart always has something cute for the holidays! I love how it's budget friendly too. No shame here!
Macy's
Christmas and Valentine's at Macy's are my absolute favorites. I especially LOVE the Martha Stewart line! My mom and I try to go to Macy's the day after Christmas to get holiday ornaments on clearance. Do you shop the day after Christmas with your family? SO fun!
Home Depot
Notorious for their blow up Halloween and Christmas lawn decor, every time we go to Home Depot my kids go nuts. We normally make at least 6 trips to the store a year just so the kids can look at all of their blow up lawn decor displays.
RC Willey
They recently put an RC Willey store 6 minutes from my house, and they always have the cutest farmhouse and traditional holiday decor. It will never go out of style!
Holiday Décor Shopping
I love being able to go holiday décor shopping every year. I even go out and buy some decorations months in advance, because places start selling early! I have been asked so many times what my favorite places were to go and get décor, and this list finally covers it all. What are your favorite stores to buy holiday décor? I'd love to hear in the comments below and add to my list of stores.