Confetti Crown Party Favor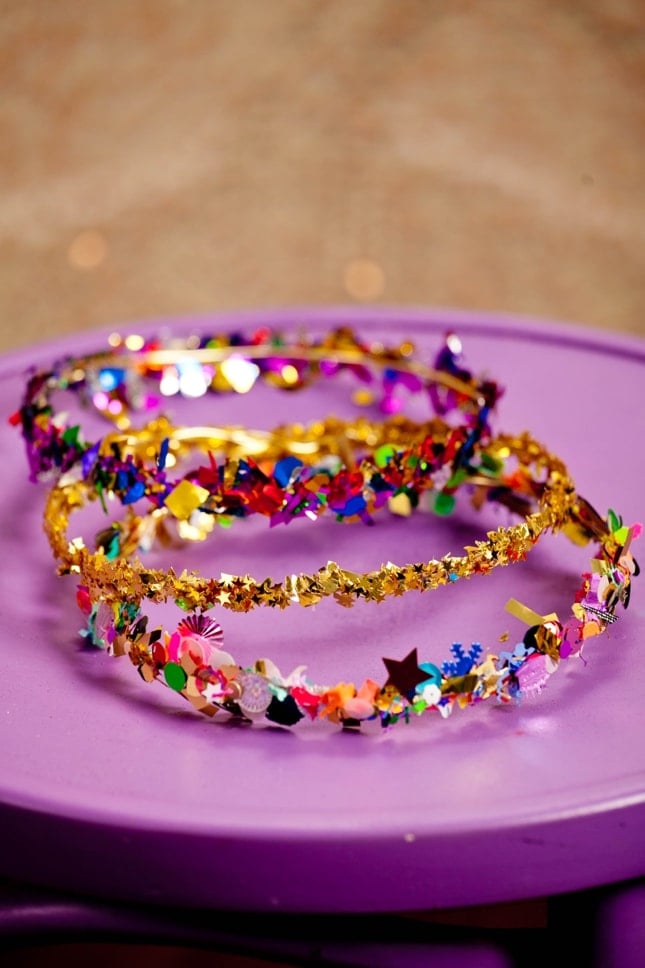 Sometimes a cute outfit just doesn't feel like enough. Why not top off the look with a crown that will make you stand out at any party? Today we've got a tutorial for confetti crowns by our DIY contributor, Jessica of The Confetti Bar. Here's what Jessica has to say about her fun style:
"What girl doesn't need a colorful, magical confetti crown to adorn her head? While it would obviously make a great addition to your NYE ensemble, these beauties are perfect for any occasion! Choose colors to suit your mood, and you can even get crazy and add on a few other embellishments, such as flowers or ribbon."

-Confetti!
-Flexible gold craft wire ( I found mine in the floral section of my local craft store)
-Wire cutters
-Hot glue gun
1. Cut off a piece of wire that is approximately 25″ long. This could vary depending on the size crown you plan to make.
2. Bend the wire into a circle, overlapping some of the wire and twisting it to secure. Again, the size crown you want will determine how big to make the circle, but a standard size is roughly 7″ in diameter. (It doesn't need to look perfect!)
3. Using your hot glue gun and working in small sections, run a little glue around the edge of the wire and then quickly "dip" that section in confetti. Repeat until the whole crown is covered. Tip: When you get to the end points of the wire, make sure you add a little extra glue so it will cover any sharp areas.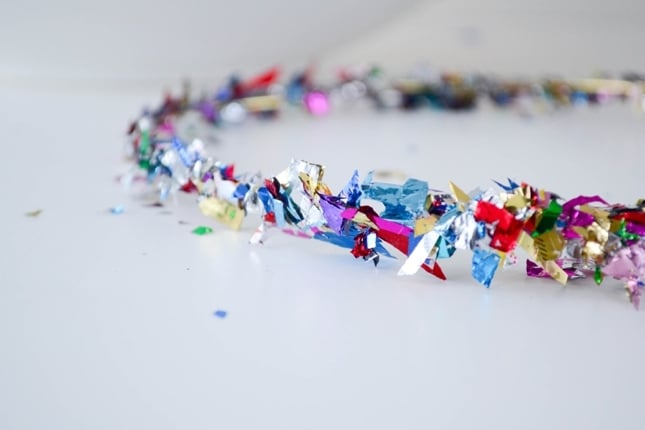 If you find one coat of confetti isn't enough, feel free to go back in and add another layer!
Photos of Jessica by Sassy Mouth Photography // Instructional Photos by Jessica Serra Huizenga of the Confetti Bar
Makeup by Krystalized Designs