Half of the fun during the holidays is the time we get to spend with family. The other half is decorating! When it's time to break out the tinsel and deck the halls this year, focus on your grand entrance to give your guests a warm greeting. Here are nine front porch looks that are perfect for Christmas!
Who says you need a tree to hang ornaments? Certainly not this front porch show stopper! (via Anyone Can Decorate)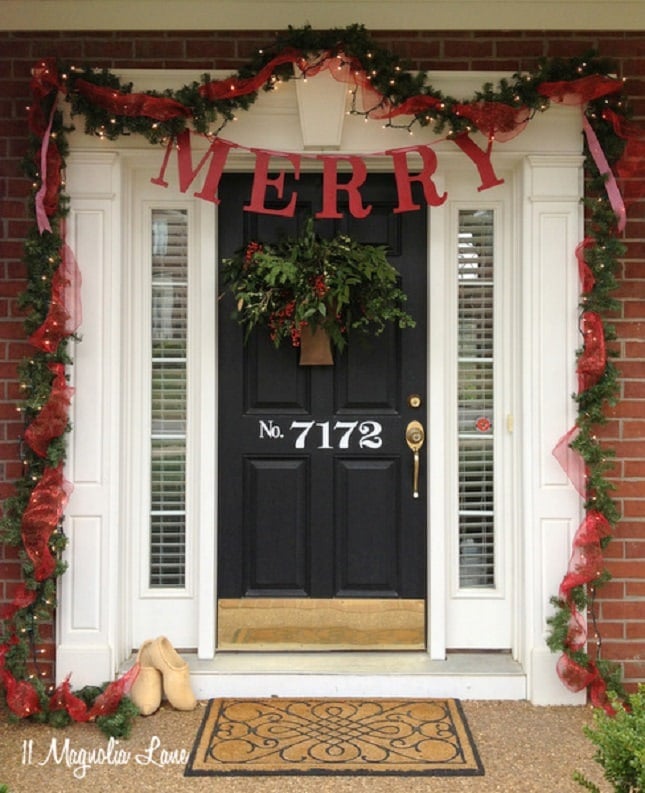 How many adorable banners like this do you see hanging above front doors around the holidays? Be a trendsetter in your neck of the woods and try this easy DIY decor idea! (via 11 Magnolia Lane)
Keep your front porch cozy and modern with warm whites and Christmas lights! (via Dear Lillie Blog)
Garlands, like this pine cone and berry one, are perfect for framing front doors (and catching flurries!) (via Better Homes and Gardens)
No colors say Christmas more than red and green! With a bold door like this, use red ribbons, bows, and flowers to compliment your entry-way. Don't forget the green! (via Front Porch Ideas and More)
Make your front porch a one-word-wonder this season! (via A Delightful Design)
This tin barrel Christmas tree and mason jar topper is a unique way of decorating a southern style front porch for the season! (via Finding Home Online)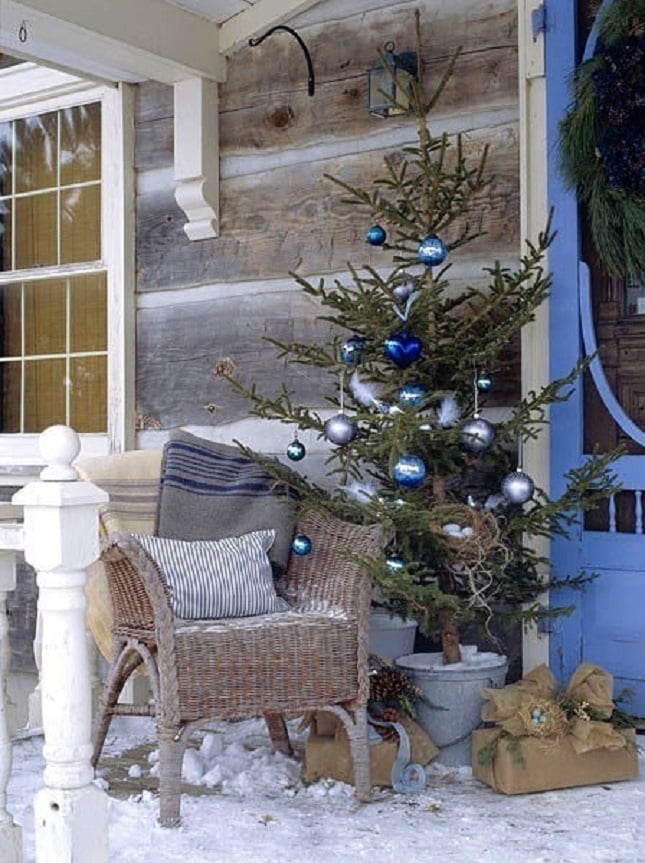 For a porch with lots of character, use a Christmas tree with colored ornaments that accentuate your front door! (via Winter W0nderland)
How will your decorations show that welcoming Christmas spirit?