When it comes to birthdays, I feel like there is always that one person who does not like cake. They're rare to come across, but they do exist! ;) I usually like to have several people taste test a recipe before I bring it to this blog. So, last week, I made this sprinkle drink for a get-together with girlfriends, and it was such a hit! Everyone raved about this recipe so much, so I knew there was a post in it for BFFF!
Pin This Pink Sprinkle Birthday Drink Recipe For Later!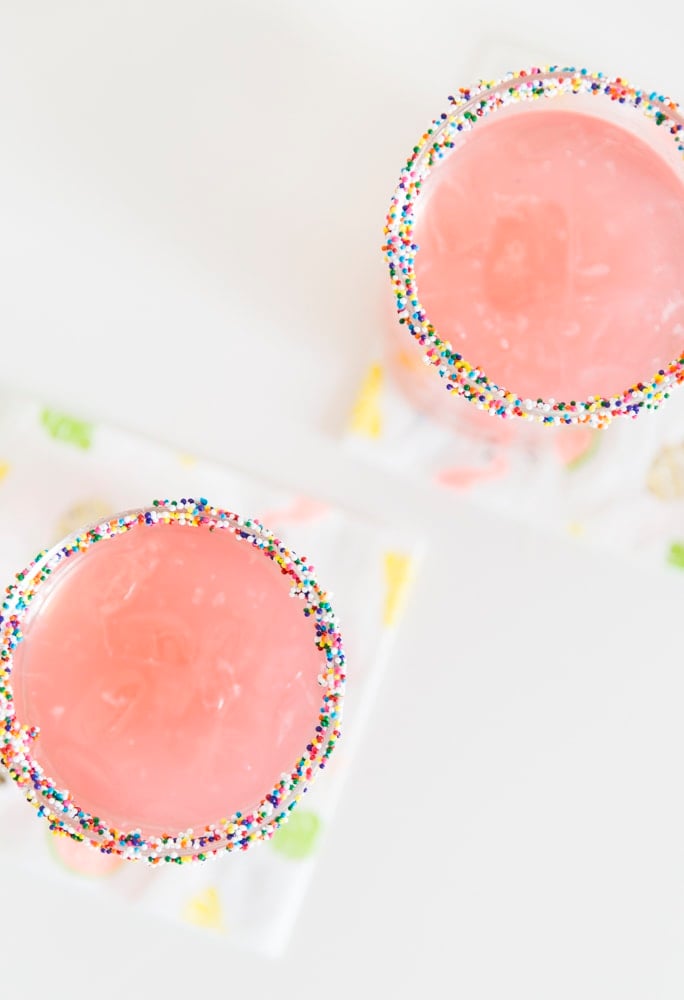 In a birthday bind? Look no further than this pink drink recipe decked out with a rim dipped in sprinkles!! Sprinkles make everything better, right?!
How To Make A Pink Sprinkle Birthday Drink
Materials
Low ball glass
Ice
Pink lemonade
Rum (optional)
Sprinkles
Instructions
Step 1
Wet the rim of your low ball glass, turn it upside down, and dip the rim of your glass in a plate of sprinkles.
Step 2
Once your glass has sprinkles around the rim, add ice.
Step 3
Pour in 1 ounce of rum.
Step 4
Pour in 3 ounces of pink lemonade.