The 4th of July is right around the corner, and we are definitely feeling patriotic! If you're looking for fun 4th of July party ideas and ways to decorate, this is for you!
4th of July Party Ideas
It's time to get in the party spirit! One of my favorite holidays is coming up: the 4th of July! The 4th of July is such a fun time for having parties and making memories that will last a lifetime. Who's with me?! I LOVE being able to celebrate the holidays with the kids, so we threw a little party at home to get into the patriotic spirit! Just a few special additions can make all the difference, and I'm so excited to share it with you!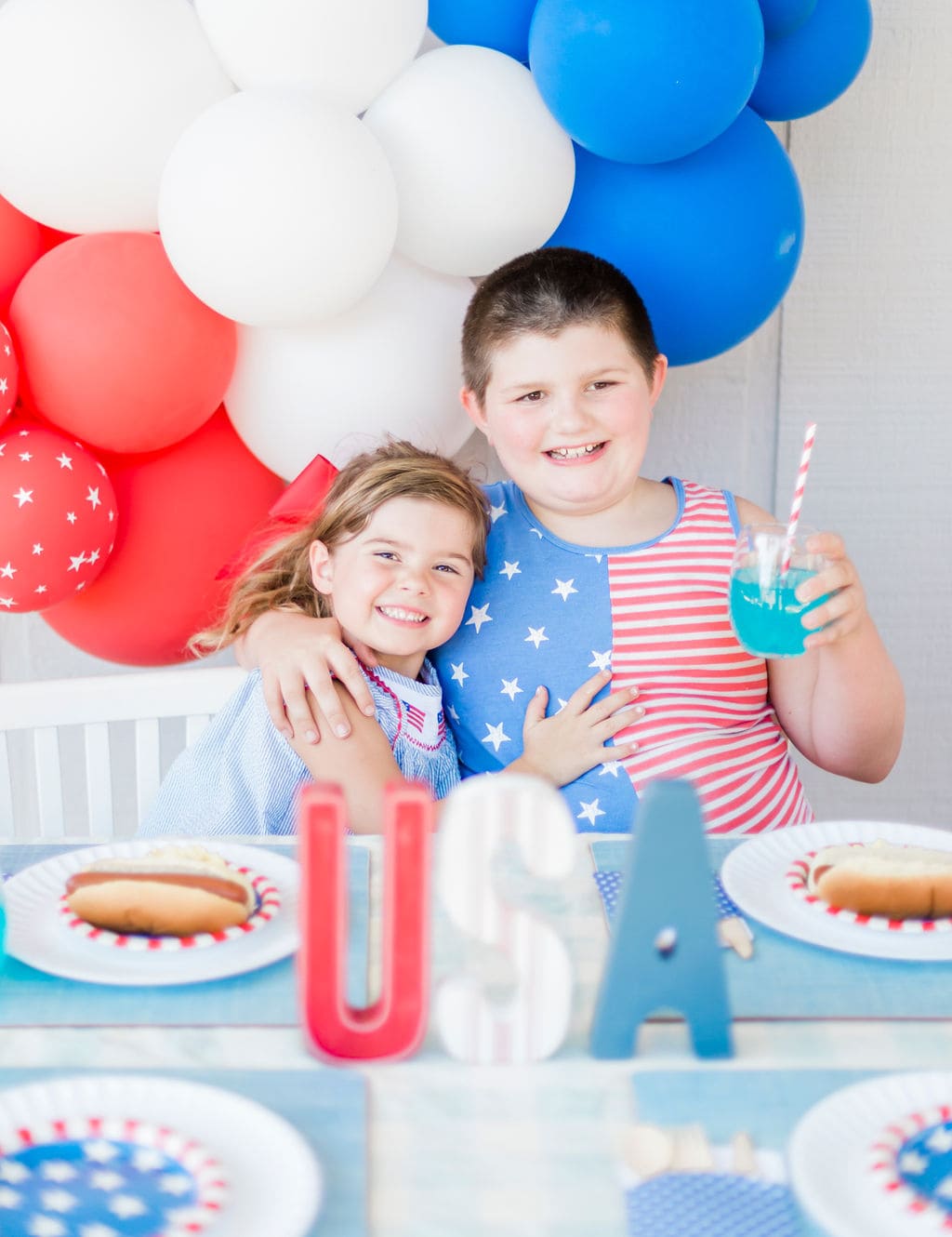 Patriotic Decorations
If you know me, then you know I just LOVE a decorated table. It is such an easy way to get everyone in the mood for the celebration! Recently I have been using Adams and Co. to decorate. We met on TikTok and I have been so grateful to get to know them. They have been so sweet to grace us with their products!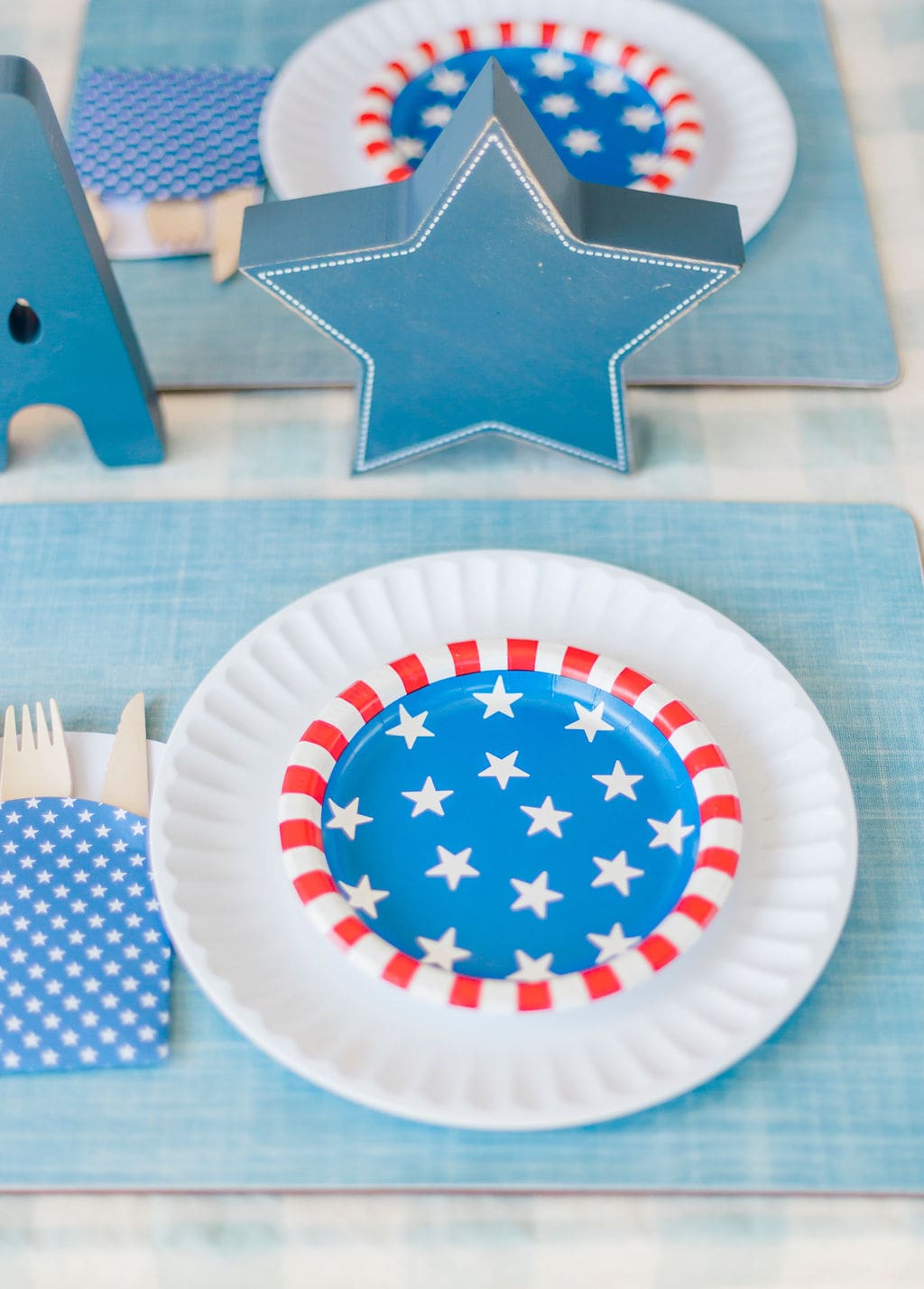 4th of July Table Decorations
Setting up a 4th of July table is SUPER easy! It only takes a few items to bring the party together. First, find your favorite patriotic tablecloth (I used my blue and white gingham). Then I added blue placemats, and paired them with patriotic plates for super easy clean-up. I added wooden utensils in blue and white star paper envelopes to tie it all together!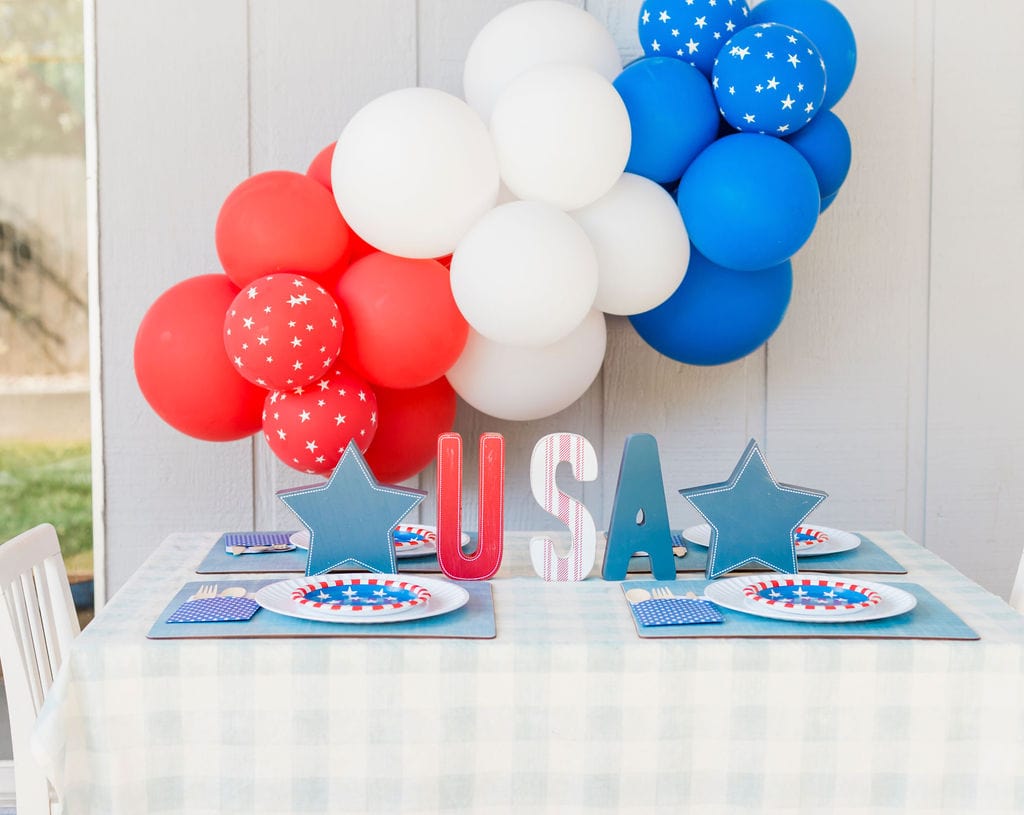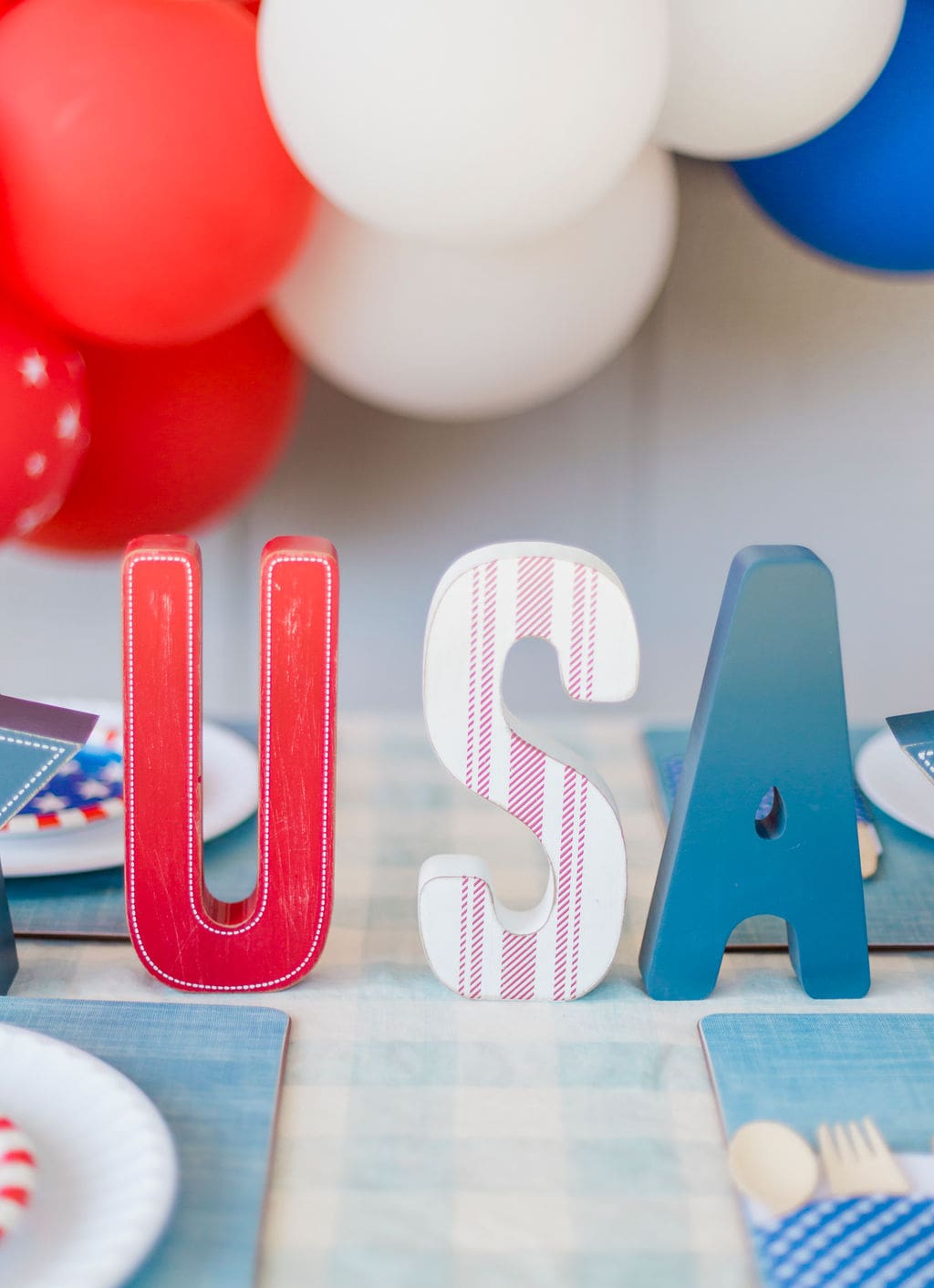 4th of July Table Centerpiece
Once the table was all set, I finished it off with this cute USA signage paired with wooden stars for a centerpiece. I'm obsessed with how the centerpiece turned out and how super easy it was to put the table together! Behind the table, we added a special balloon display from our friends at Hip + Hooray. Decorating a table can be such a fun statement for any party!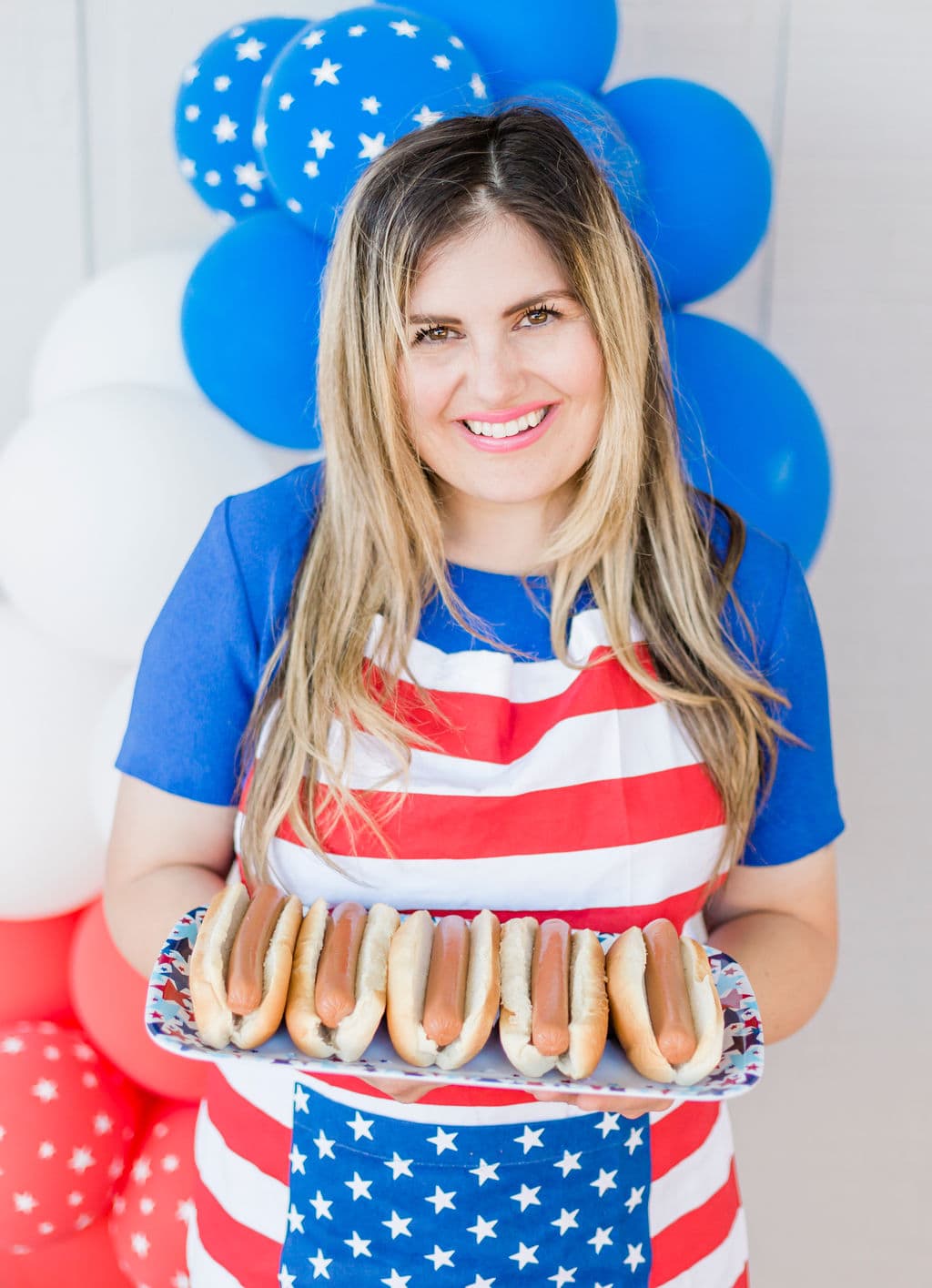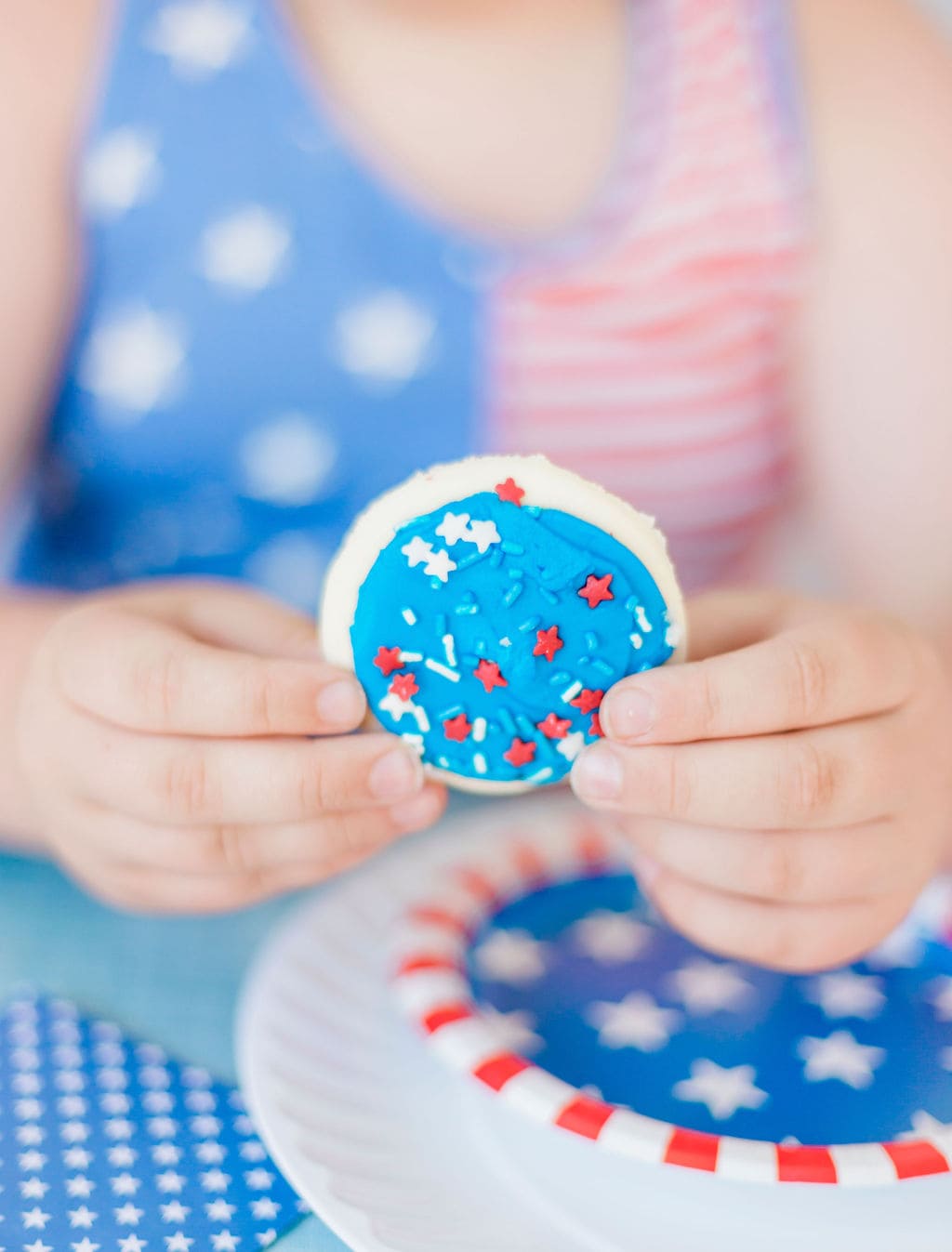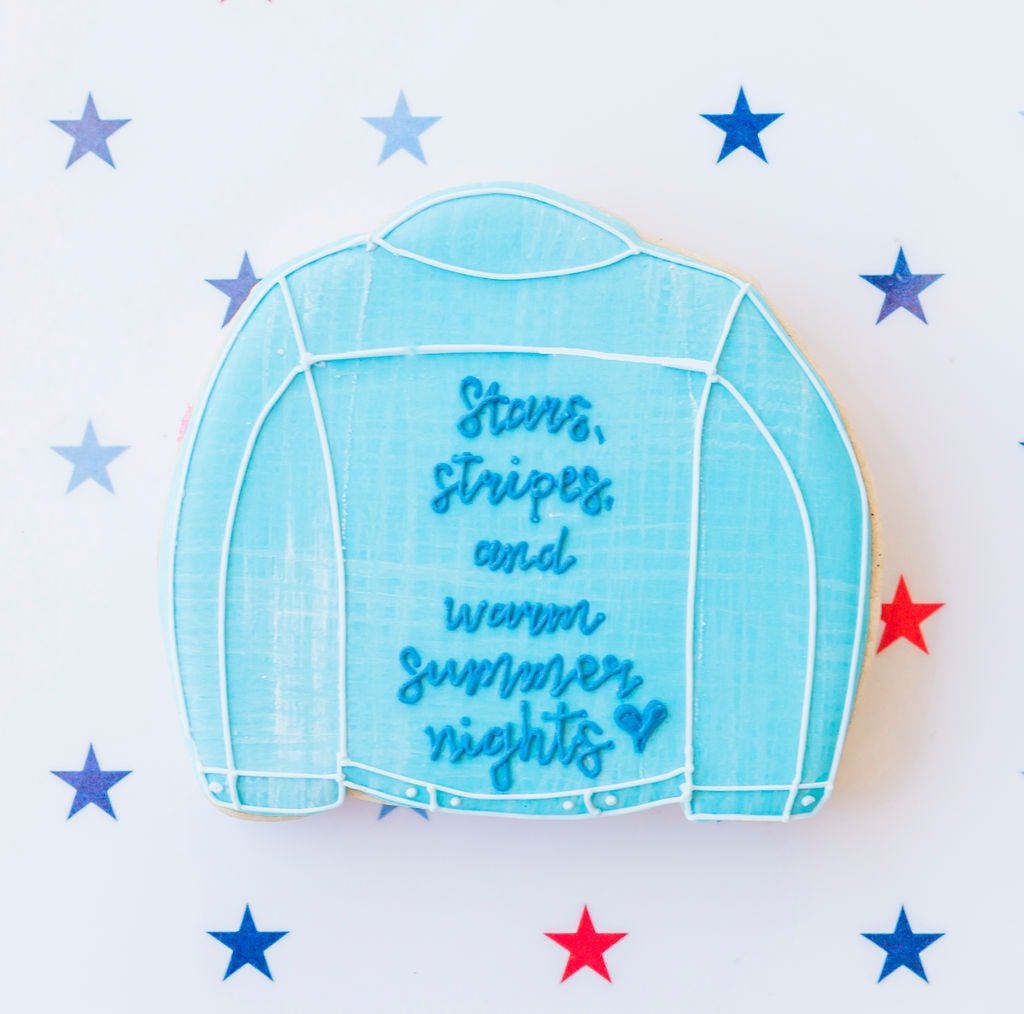 4th of July Party Food
For party foods, we busted out everything red, white, and blue! We made super simple hot dogs, and the kids got to enjoy their favorite sugar cookies. It's all about making it fun, but also quick and easy. No shame in store-bought cookies over here! Plus, these sprinkles are SO cute!
4th of July Drinks
For the patriotic drinks, I paired blue Gatorade with these SUPER cute red and white party straws from Amazon, but there are so many different drink options you could use! Blue Hawaiian Punch, Blue Gatorade, or even adding a tiny bit of food coloring to something can make a party drink that much more special!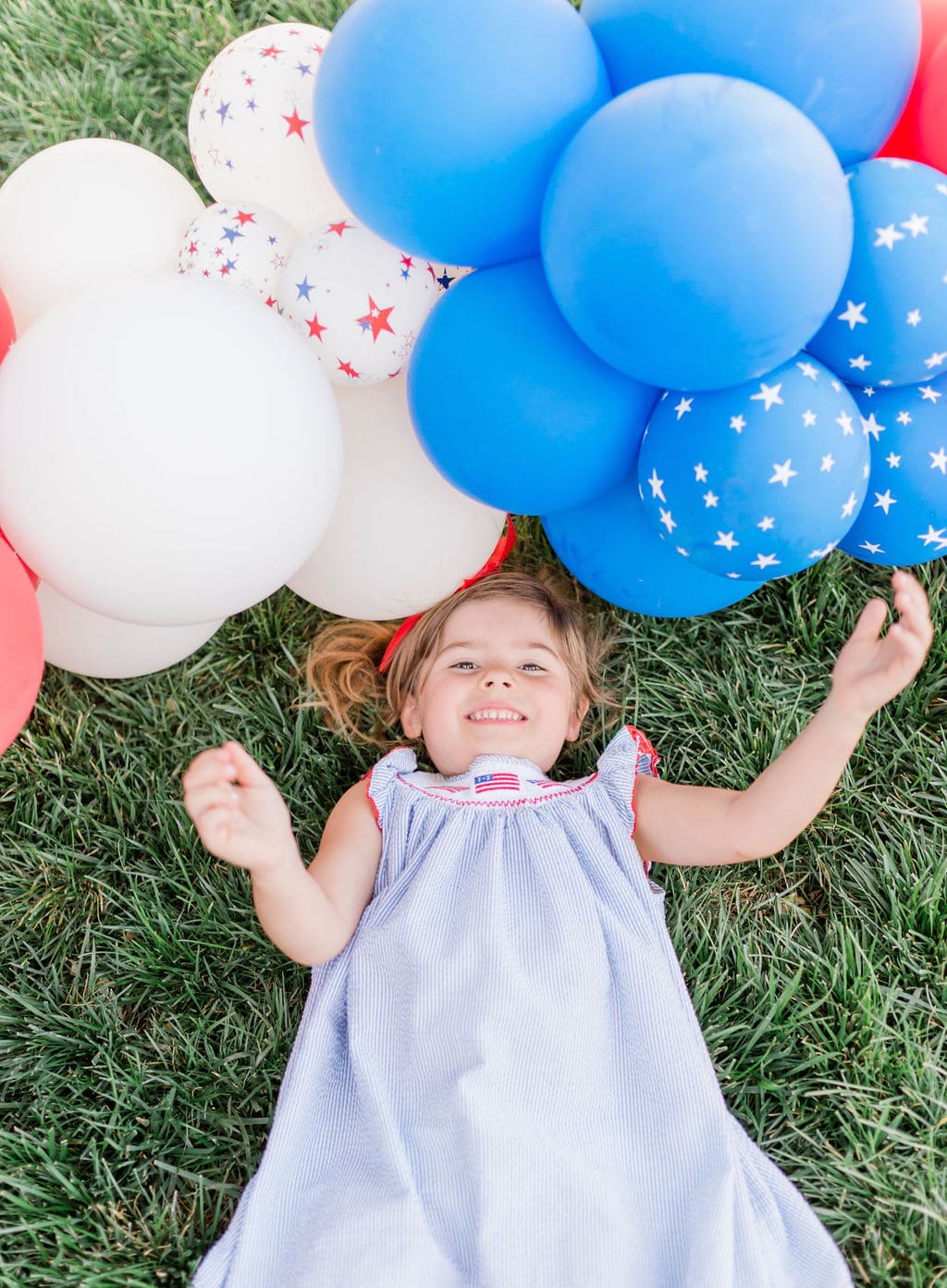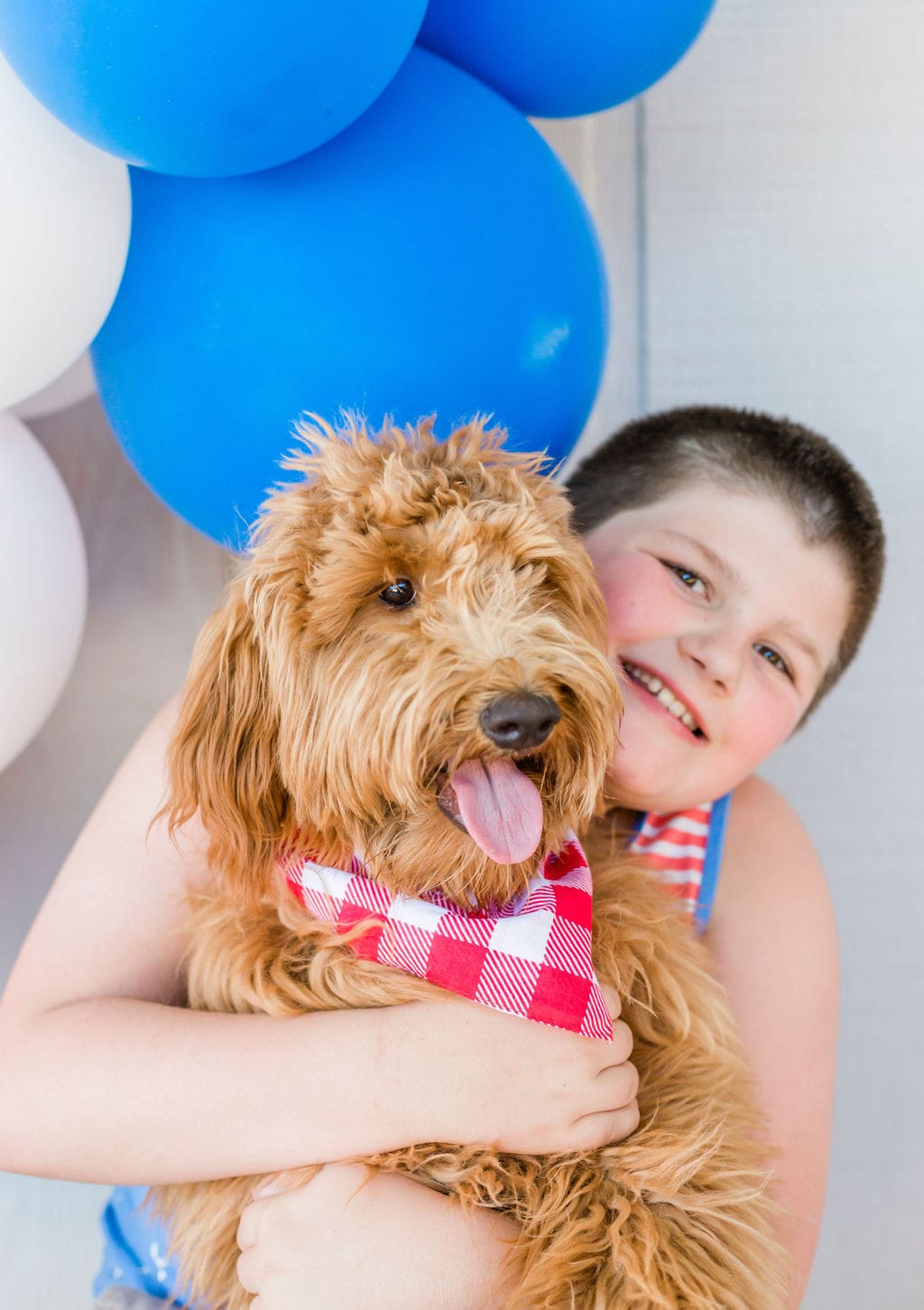 Celebrating 4th of July
The kids love being able to celebrate every holiday, so I knew this party would be a hit! Just a few simple decorations can make a party that much more memorable. What 4th of July decorations do you think would be perfect for your party? Tell me all about your plans in the comments below! Happy 4th of July!