Looking for fun and easy dessert ideas? These super-simple sprinkle desserts will become your new favorite quick dessert recipes!
PIN Easy Sprinkle Desserts for later!
Easy Summer Desserts
Summer is officially here and that means spending as much time with the kids as possible! Between spending time outside, enjoying the weather, and trips to the park, it's going to be amazing! But since summer can get so busy, it can sometimes be hard to create special snacks for the kids. Who's with me?! That's why I seriously LOVE easy store-bought dessert recipes. I love being able to elevate the look of a dessert by adding sprinkles to it. Sprinkles can seriously make a dessert that much more special, whether it's for a party or just an afternoon snack for the kids, and I'm so excited to share these ideas with you!
Wafer Sandwich Cookies
I have always LOVED wafer cookies, ever since I was little. So, I decided to elevate them even more by adding ice cream and sprinkles to them as well! All you have to do is add your favorite ice cream inside to make sandwich cookies. Use a knife to spread it, push down on the cookies, and then dip the sides in sprinkles. SO fun and so simple!
Sliced Apple Dessert
Recently we have been on a fruit kick, so this snack has been perfect! All you have to do is slice up apples and drizzle melted chocolate and peanut butter on the top. Then, add sprinkles and it's complete! We've been having these for dessert and even as easy afternoon snacks. So fun!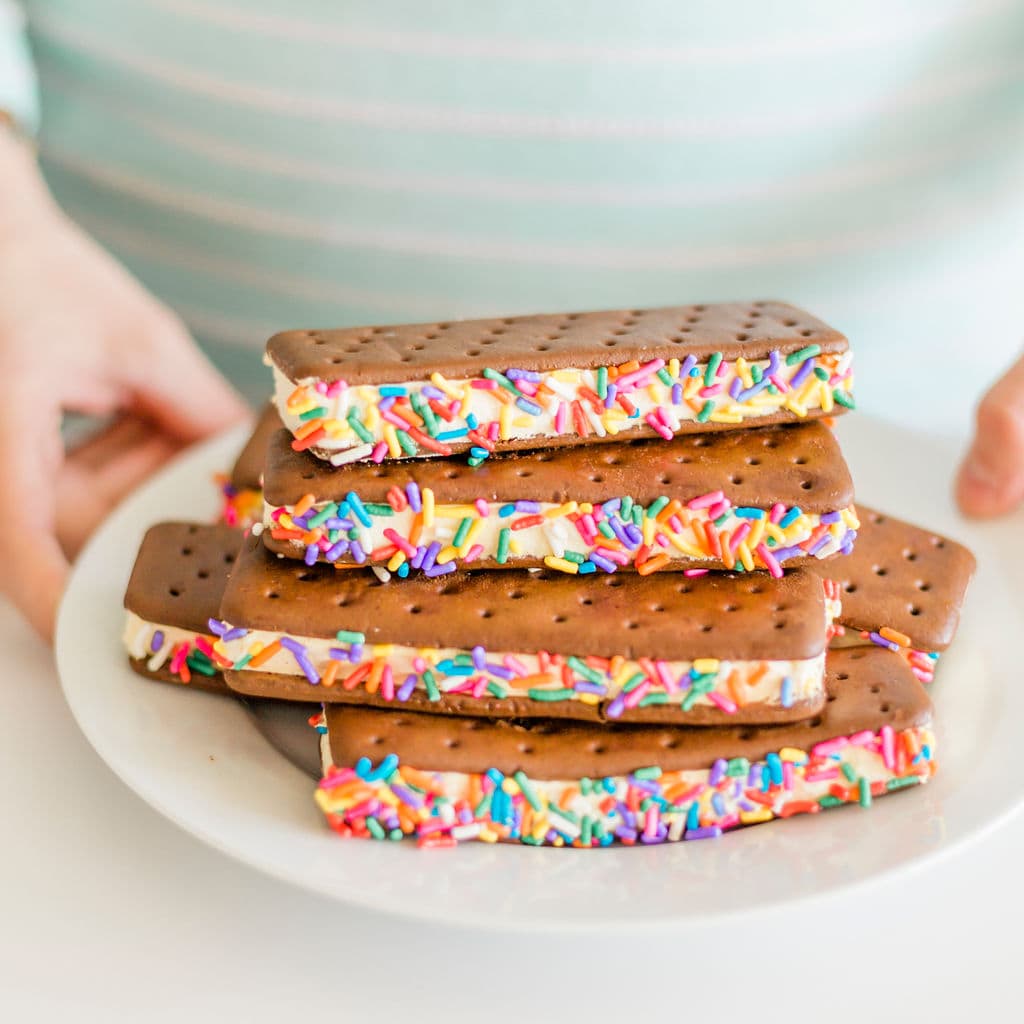 Ice Cream Sandwiches
Since it is the summer, our new favorite treat in the house has been chocolate ice cream sandwiches! I love adding sprinkles so the ice cream sandwiches become more colorful, and look like they came from an ice cream truck! The kids ask for this one all the time! And the best part? You barely have to do anything to make this treat that much more special. All you need to do is grab store-bought ice cream sandwiches, unwrap, and dip each of the ice cream sides in your favorite sprinkles! SUCH a fun way to dress them up!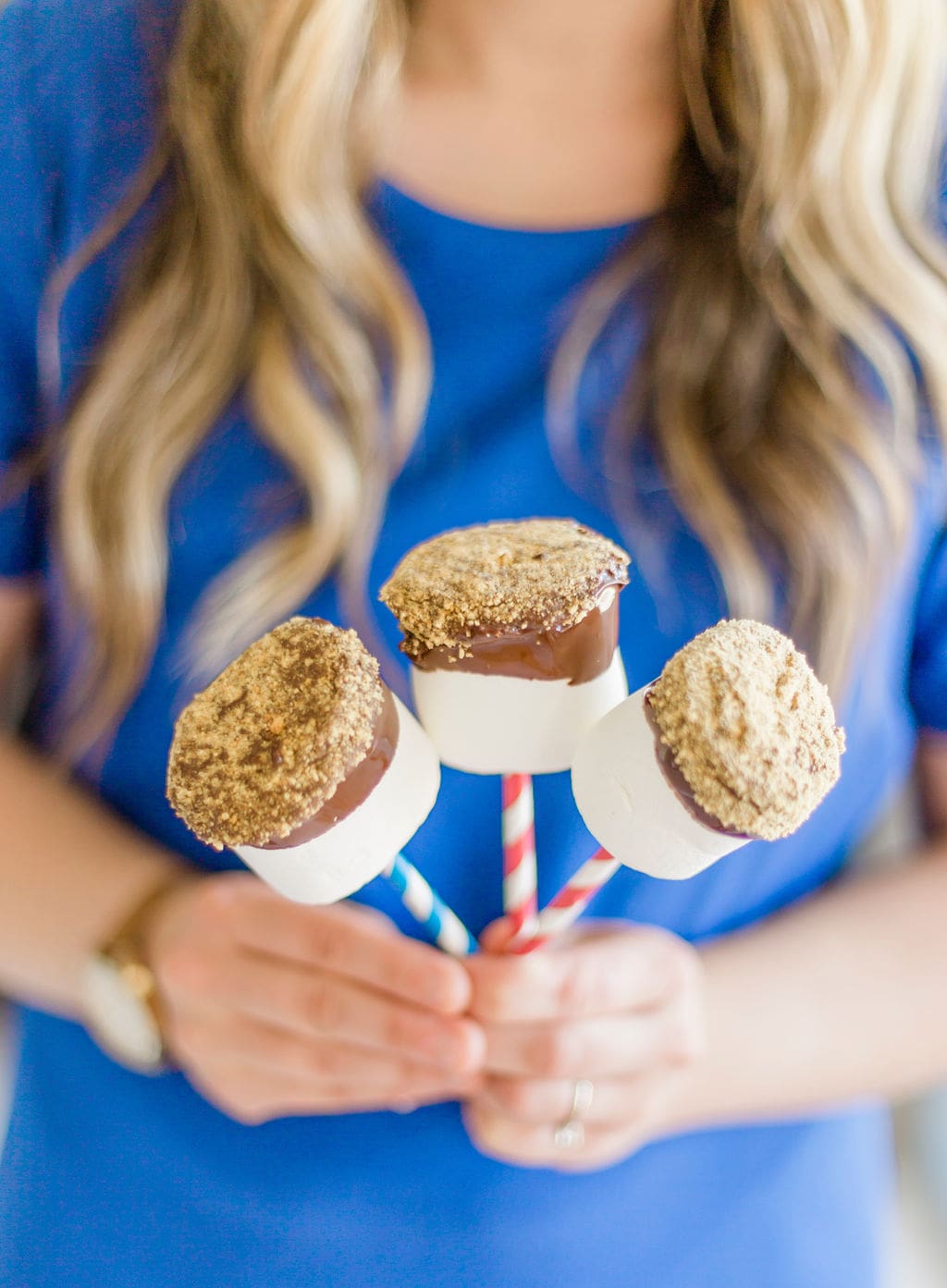 Jumbo S'mores Pops
Summer also means s'mores, so we always have marshmallows around the house! But, it's not every day that we can roast marshmallows over the fire, but this solution definitely works in a pinch! Use jumbo marshmallows and dip them in melted chocolate. Then, coat the top with crushed graham crackers. I like to add fun paper straws as sticks, but you can choose whatever works for you. It tastes just like s'mores, but without the heat and mess!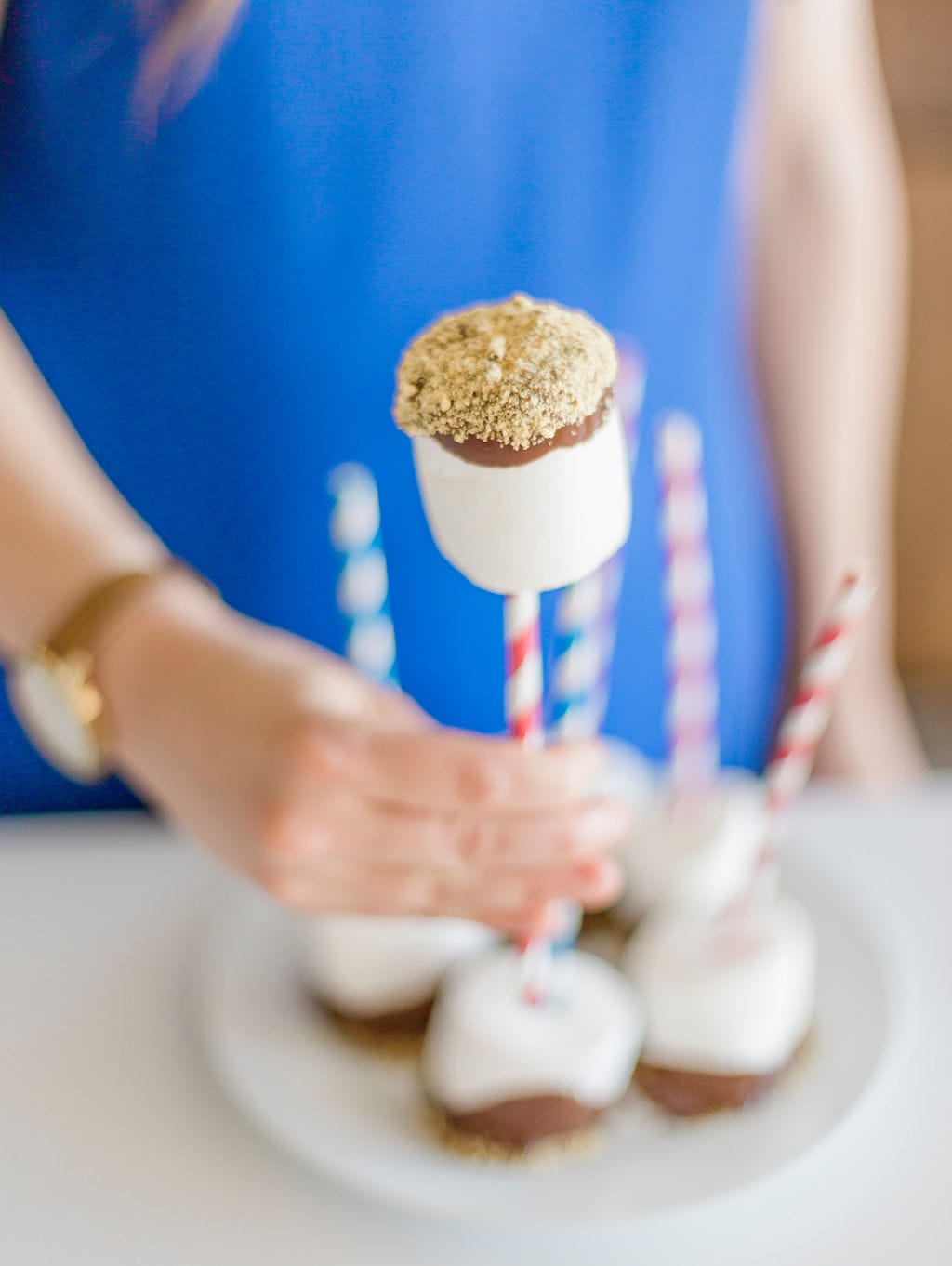 Easy Dessert Recipes
These simple store-bought dessert recipes will make your life so much easier! Sprinkles elevate the look of a dessert in such a simple way, and everyone will love them! Making desserts should never be hard or stressful, so it's always good to have some go-to easy recipes on hand, especially if the kids want to help. What's your favorite way to dress up a simple dessert? Tell me all about it in the comments below!