Easy Thanksgiving Pie Crust Hack
Looking for a stylish way to spice up your pumpkin pie game for Thanksgiving?! This cookie cutter cut-out crust hack is so easy, you won't believe it! You can even use a store-bought pie! In all honesty, the level of involvement is totally up to you. You can make your FAVORITE pumpkin pie recipe, or, take the easy Sandra Lee route and buy your own pumpkin pie. You decide!
This easy Thanksgiving party idea was a game-changer at our house. Ready to take your bash to the next level? I'll spill it – the secret is just pre-made pie crust and some alphabet cookie cutters. That's it!
Although I'm so excited for the upcoming season, sometimes with the seemingly overnight transition from Halloween to Christmas, I feel like Thanksgiving starts to fall through the cracks! Anyone with me? It's one of my absolute favorite holidays! A day all about spending time with family and eating delicious food? And gushing about what you're thankful for?!? I could have Thanksgiving every day. ;) Psst. Did I mention I made a little video?!
Every Thanksgiving dish is especially delicious (turkey, mashed potatoes, and stuffing – oh my!!). I have to admit though, I am definitely a sucker for all the desserts! Just point me to the dessert table, and I am one happy camper!! I get so excited for pies, cheesecakes, and baked anything, but as fancy as they may get, I always tend to reach first for a classic pumpkin pie! Warmed up with a dollop of whipped cream or some melty ice cream is the way to go. (Don't mind me, just over here smiling ear to ear thinking about desserts now! Lol!!)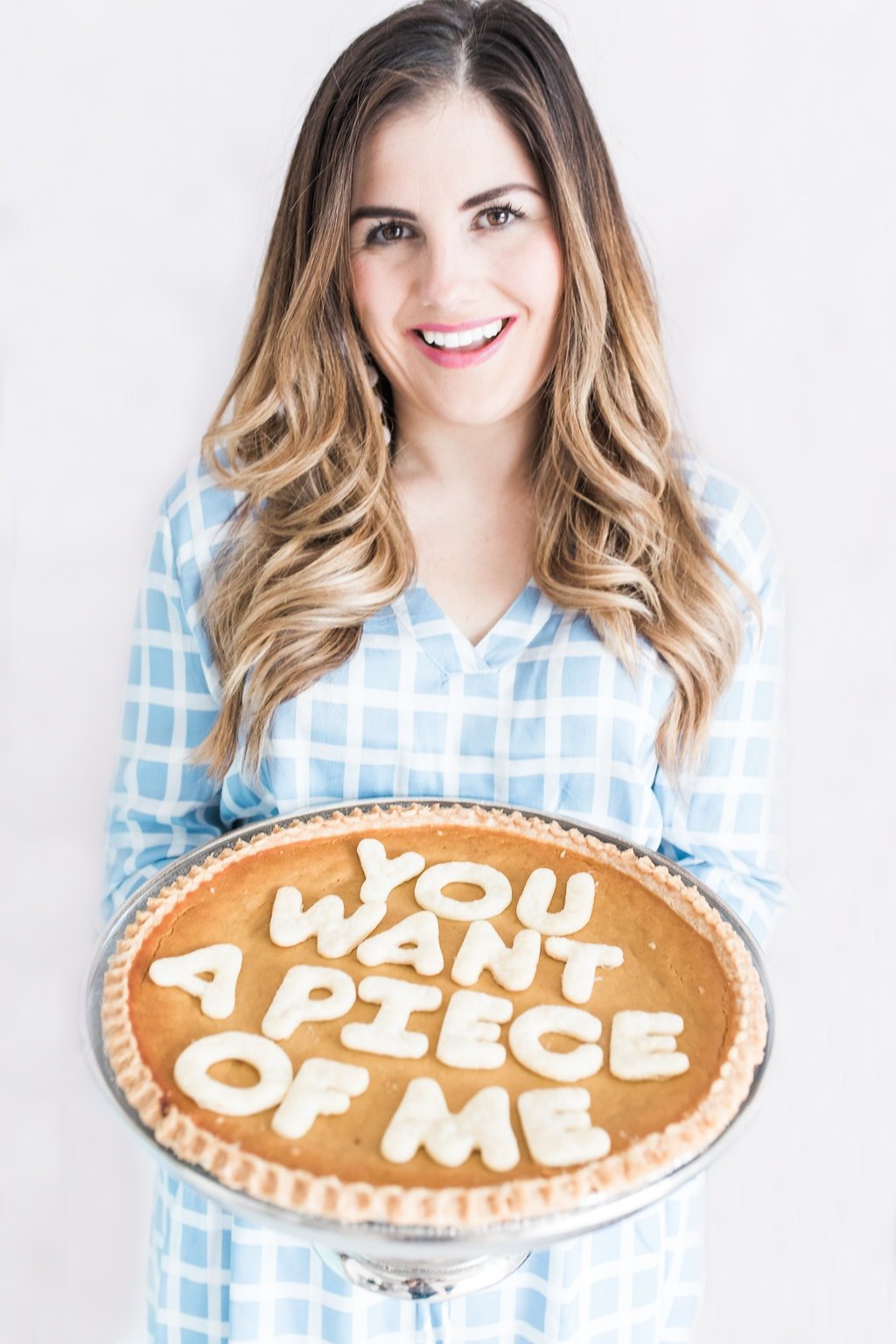 I've already been seeing so many creative ways to decorate this traditional Thanksgiving dessert all over the web, and I thought it would be so fun to add a little message to the top! Who else is obsessed with puns?! As a legit Britney Spears fan, I couldn't resist adding "you want a piece of me." Your guests are sure to get a kick out of it.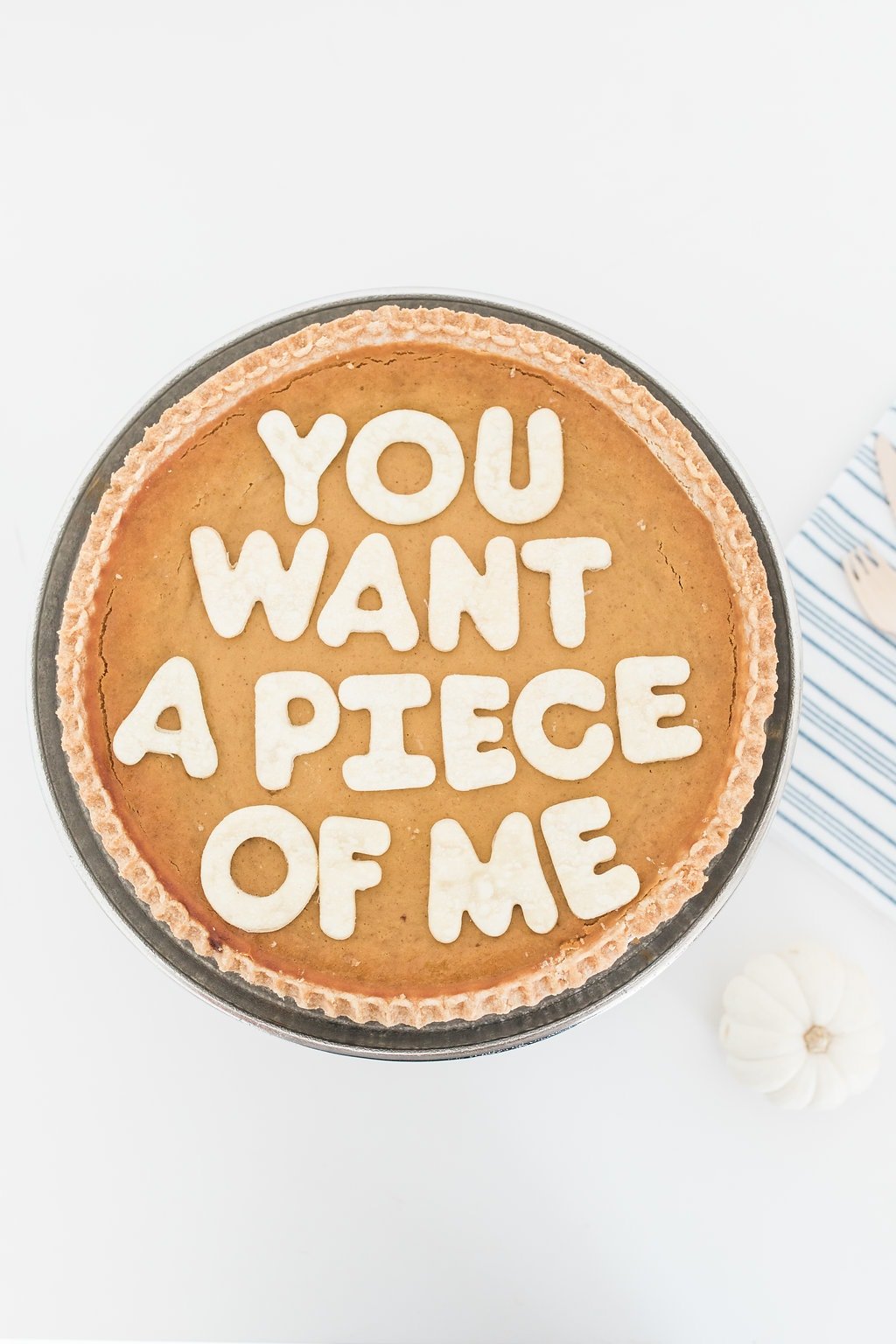 If that saying isn't quite up your alley, you can definitely customize your pie crust cut-cuts to literally say anything you want! Add a sweet sentiment for your family or a cute inside joke. You can even get the kids involved and have them choose their favorite cookie cutter shapes to decorate with. The possibilities are endless! What will you put on your pumpkin pie??
How to Make Easy Cut Out Letter Pie Crust
Materials
Pumpkin pie (your favorite homemade pie recipe or store-bought like I did)
Pre-made pie crust
Alphabet cookie cutters
Instructions
Step 1
Roll out your pie crust dough and cut out your saying with cookie cutters.
Step 2
Bake your letters for 7-10 minutes until golden brown.
Step 3
Put your saying on your pie!
Easy Pie Crust Letters – Pin it to Pinterest