Easy Infused Water Recipe Ideas
Calling all flavored water lovers! If you're looking for the perfect refreshing drink this summer, look no further. These fruit infused water recipes are the perfect way to stay hydrated and cool this summer!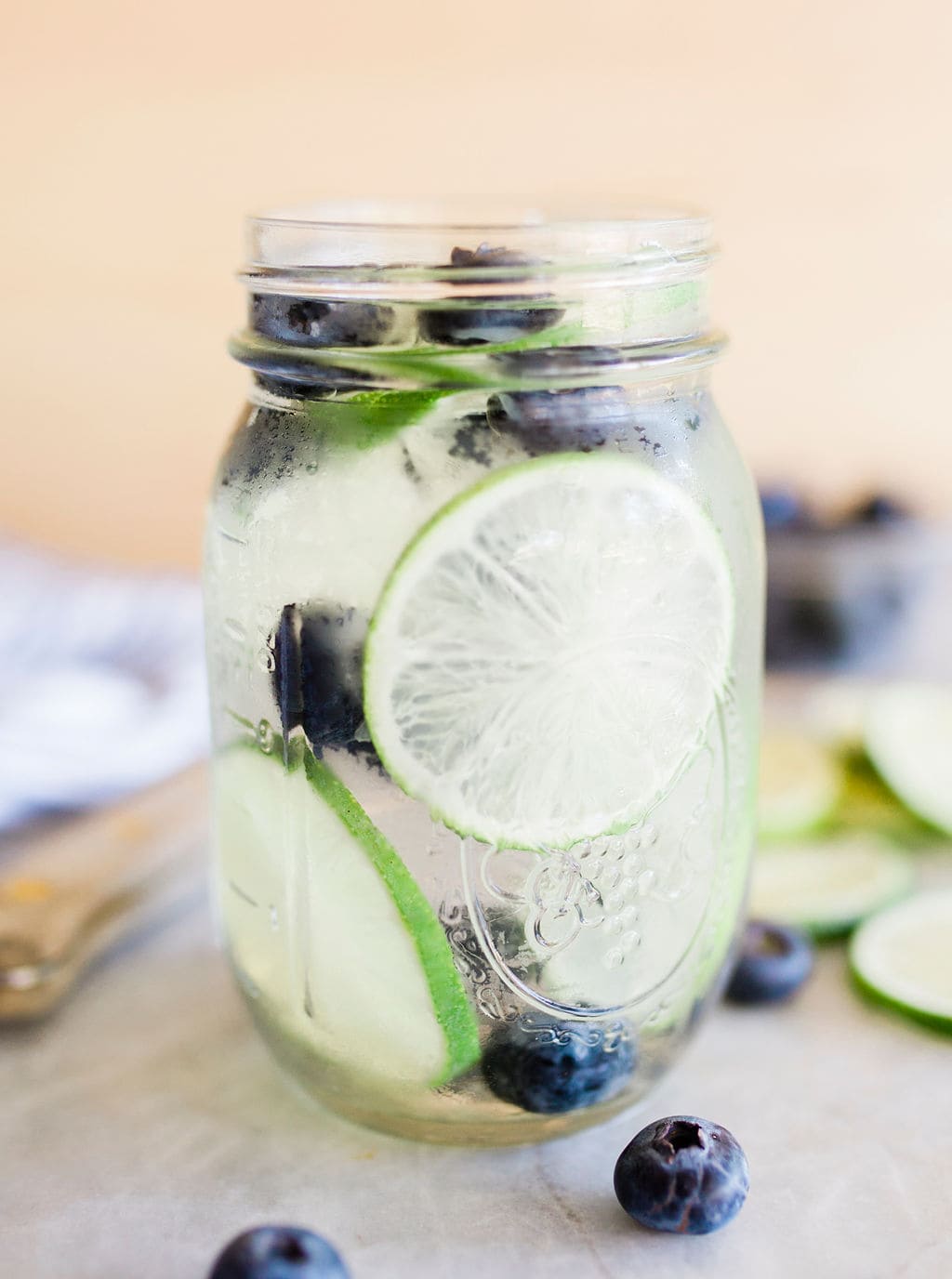 Fruit Infused Water
Hey girlfriends! Summer is here, which means going out and being in the sun as much as possible, right?! Who's with me! If you are like me, sometimes it is hard to find the right drink to not only keep hydrated, but also feel refreshed during the summer. I try to stick with drinking water as much as possible, but sometimes that can get boring and I find myself going for more sugary drinks. If you've been there, I have the answer for you! These DIY fruit infused water recipes are such an easy way to take water to the next level, and the perfect sip for summertime! 
How To Make Fruit Flavored Water
Making fruit flavored water is SUPER easy. All you need to do is find your favorite tall glass, or use a cute mason jar like I did! Then, slice up your favorite fruits, whether it's lemon, lime, or strawberries or even cucumber. Fill the glass with water and add the fruit to infuse it. So simple and effortless! 
Infused Water Recipes
I never knew drinking water could be so delicious until I tried this. There are so many fruit infused water combinations you could make – the sky's the limit! I've been changing up the recipes I've been trying, and I keep finding more and more combos I love! 
Pin Infused Water Recipes For Later!
Lemon Cucumber Infused Water
This is an easy recipe! All you need to do is chop the lemon and cucumber into slices. Add the slices into the water to infuse it and enjoy! I love drinking this one while I'm sitting outside soaking up the sun. It's so light and refreshing!
Blueberry Lime Infused Water
This is such a fun combination of fruits! The blueberries are fine as they are, and all you need to do is chop up the lime into slices. Add the blueberries and slices of lime to water and it is the perfect drink! SUPER refreshing!

Strawberry Basil Infused Water
Both Charlie and Claire LOVE strawberries, so they are always asking for their strawberry water! Cut the strawberries into halves and grab some basil leaves. Take the strawberry halves and the basil leaves and add them to the water. So so good for summer! 

Raspberry Mint Infused Water
I'm in love with mint, so having it in a drink is a dream! This recipe is also so easy, so it's a win-win for me! ;) Put raspberries and mint into water to infuse it, and you are ready for an amazing drink! I absolutely LOVE this combination!
Flavored Water Recipes
Fruit flavored water is the perfect drink this summer. I love that the flavored water recipe combinations are endless! What is your favorite fruit infused water combination? I'd love to hear it in the comments below.
Infused Water Recipes
Ingredients
-A selection of raspberries

strawberries, blueberries, lemon, lime, cucumber, and mint

-Water

-Tall glass
Instructions
Choose your favorite flavor combination. Slice strawberries, limes, lemons, and cucumbers.

Add to water and let sit for a few hours to infuse. The more fruit added, the stronger the flavor.