Once the sun begins to shine, we're all about breaking out the refreshing lemonade – and dessert of course! Pink and yellow are such gorgeous colors for spring and summer, and we love to incorporate them into everything from dinner parties to dessert spreads! We're absolutely thrilled to be sharing this stunning Pink Lemonade Dessert Spread from Alisha of
Sweet Bakes
! We're absolutely in love! Here's what Alisha has to say:
A fresh, pink lemonade inspired cake and cocktails party is just the thing you need to kick of the warm weather! A chance for the girls to enjoy a day of sweet treats and delicious beverages is the perfect idea.
The inspiration behind the shoot was to take Pink Lemonade away from the 'cute' zone & give it a more fresh, contemporary feel. The crisp blue pool backdrop was the perfect setting against the pink drinks and desserts.
The floral arrangements by Sass & Bloom were soft in structure, with pops of citrus scattered throughout. Flowers floated in the pool, ice pops were served with champagne and there were sweet treats galore!
 We included so many incredible desserts from Pink Frosted Lemon Curd Cupcakes to Clear Glass Jellies with Edible Flowers and of course plenty of macarons and doughnuts! We incorporated Raspberry Meringue Pots, Strawberry Mousse, Rose Petal Lemon Meringue Tarts and so much more! Pink Sparkling Champagne paired perfectly with a gorgeous Pink Lemonade Macaron Cake. We combined pink lemonade, pink champagne, vodka, ice, and fresh lemon for the perfect poolside cocktail.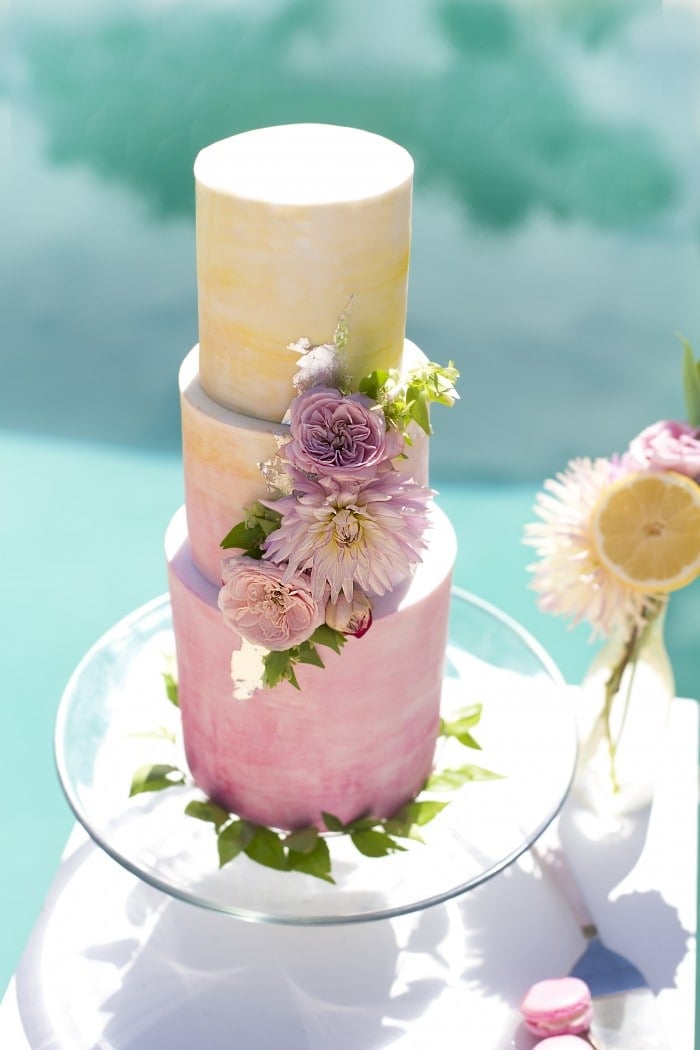 Everything from decorative chocolates to cheesecake to cookies rounded out this gorgeous dessert table for an incredible afternoon with all of our best girlfriends!
Florals : Sass & Bloom
Model : Paris Tilley​