Sheet-Pan Chicken Quesadilla
Looking for a new twist on the popular sheet-pan dinner idea? The whole family will love this Sheet-Pan Chicken Quesadilla recipe! And the best part? It only takes 15 minutes to prep!
PIN Sheet-Pan Chicken Quesadilla for later!
Quick Summer Dinner Ideas
Raise your hand if you're ready to add new, super easy recipes to your dinner collection? If you're anything like me, dinner can sneak up on you FAST during the summertime. Especially after spending the whole day playing outside, dinner can become an afterthought around here, and it can definitely take a while to figure out what to serve everyone for dinner!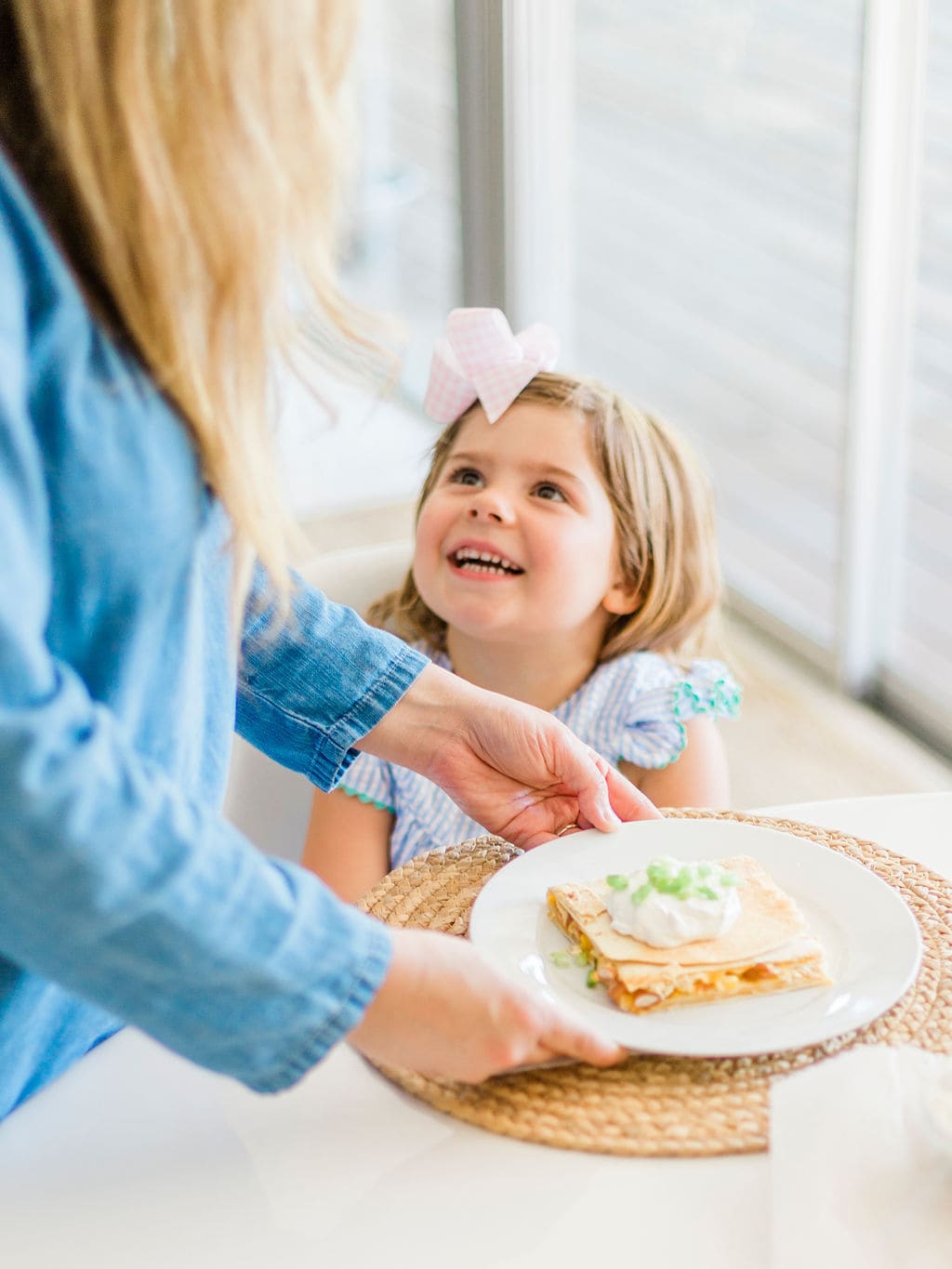 Sheet-Pan Dinner Ideas
I'm so excited about My Food and Family's online and magazine recipe collection! It's seriously jam-packed full of easy, delicious ideas and we've been cooking our way through the recipes. There's truly something for everyone to love in this recipe library, and the best part? All of the recipes are super quick and easy to make, using products we already know and trust. The ingredients are super accessible, like things we already usually have on hand, and it has helped out so much with dinner menu planning around this busy household!
Easy Weeknight Dinners
We recently tried this Sheet-Pan Chicken Quesadilla recipe from My Food and Family's Spring 2020 magazine, and honestly, I'm still thinking about it right now. I wish I had another piece! This recipe seriously came together in just minutes using quick, inexpensive ingredients. And because it was so fast to make, it meant we got to spend even more time around the table talking about each other's days instead of waiting for dinner to cook!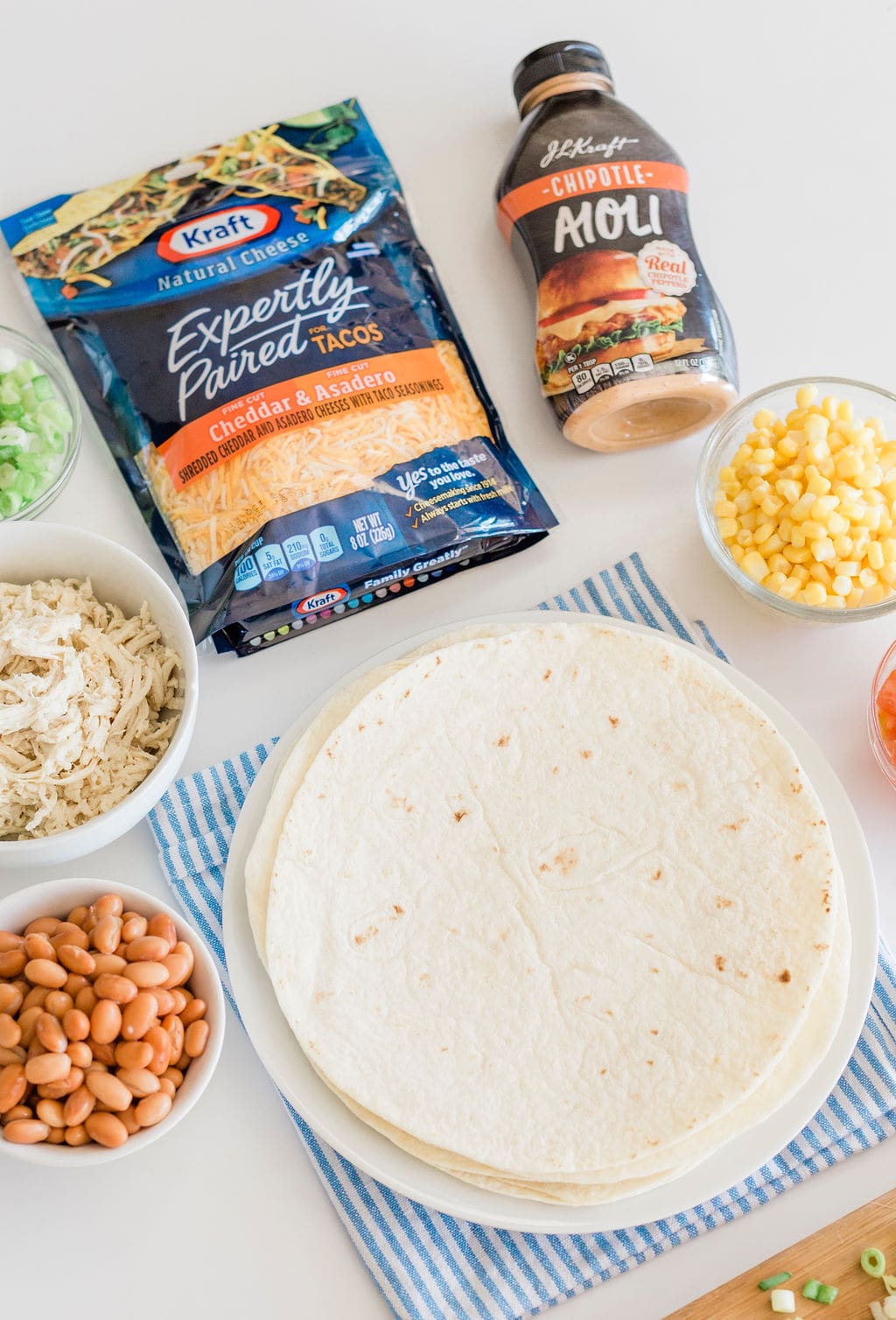 Ingredients for Quesadillas
All you need for this recipe is tortillas, 1 package of KRAFT Cheddar & Asadero Cheese, shredded rotisserie chicken, canned pinto beans, frozen corn, chopped tomatoes, green onions, KNUDSEN sour cream, and KRAFT Chipotle Aioli. All of these ingredients are super easy to find and simple to keep on hand for when you're ready to prep dinner!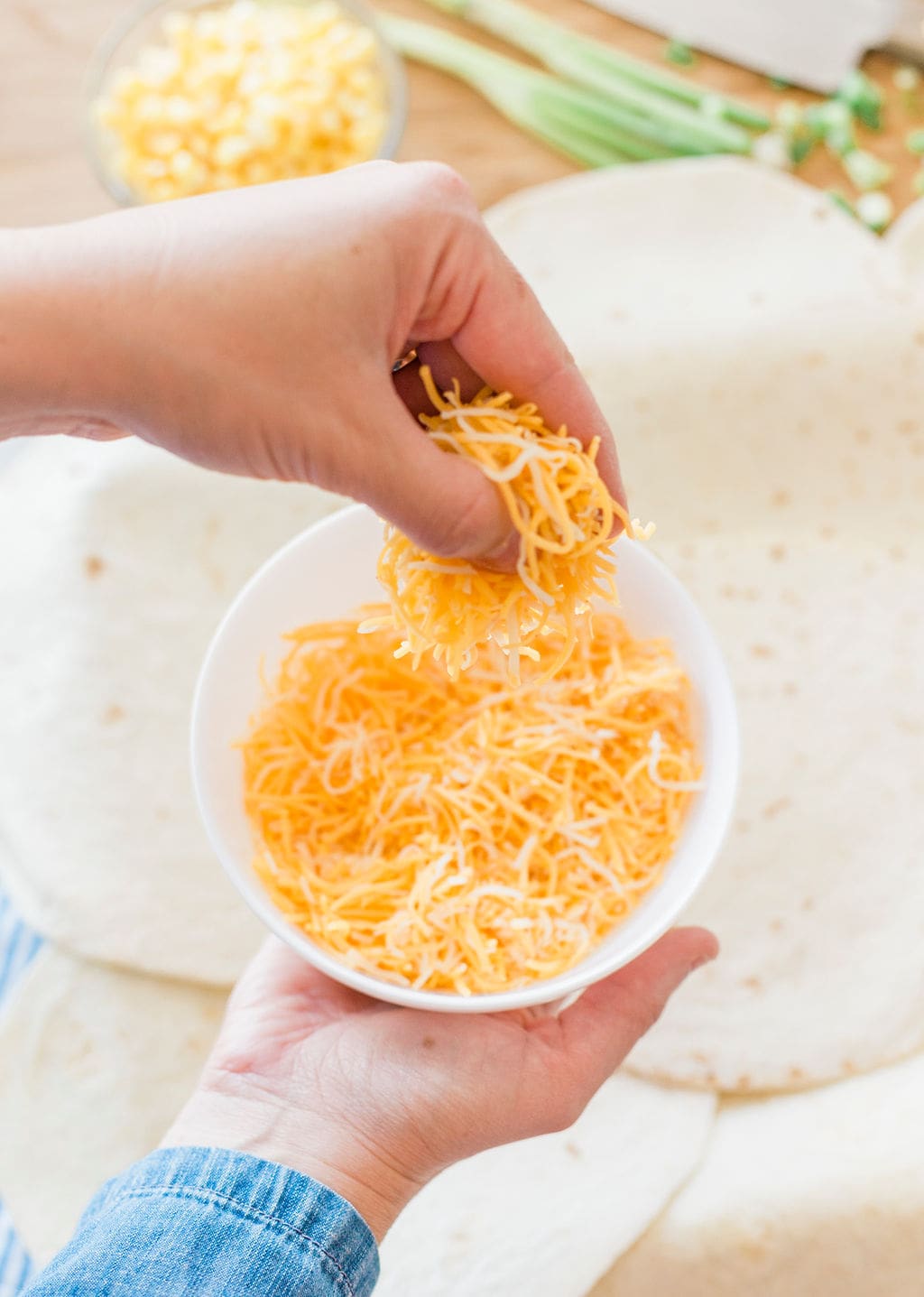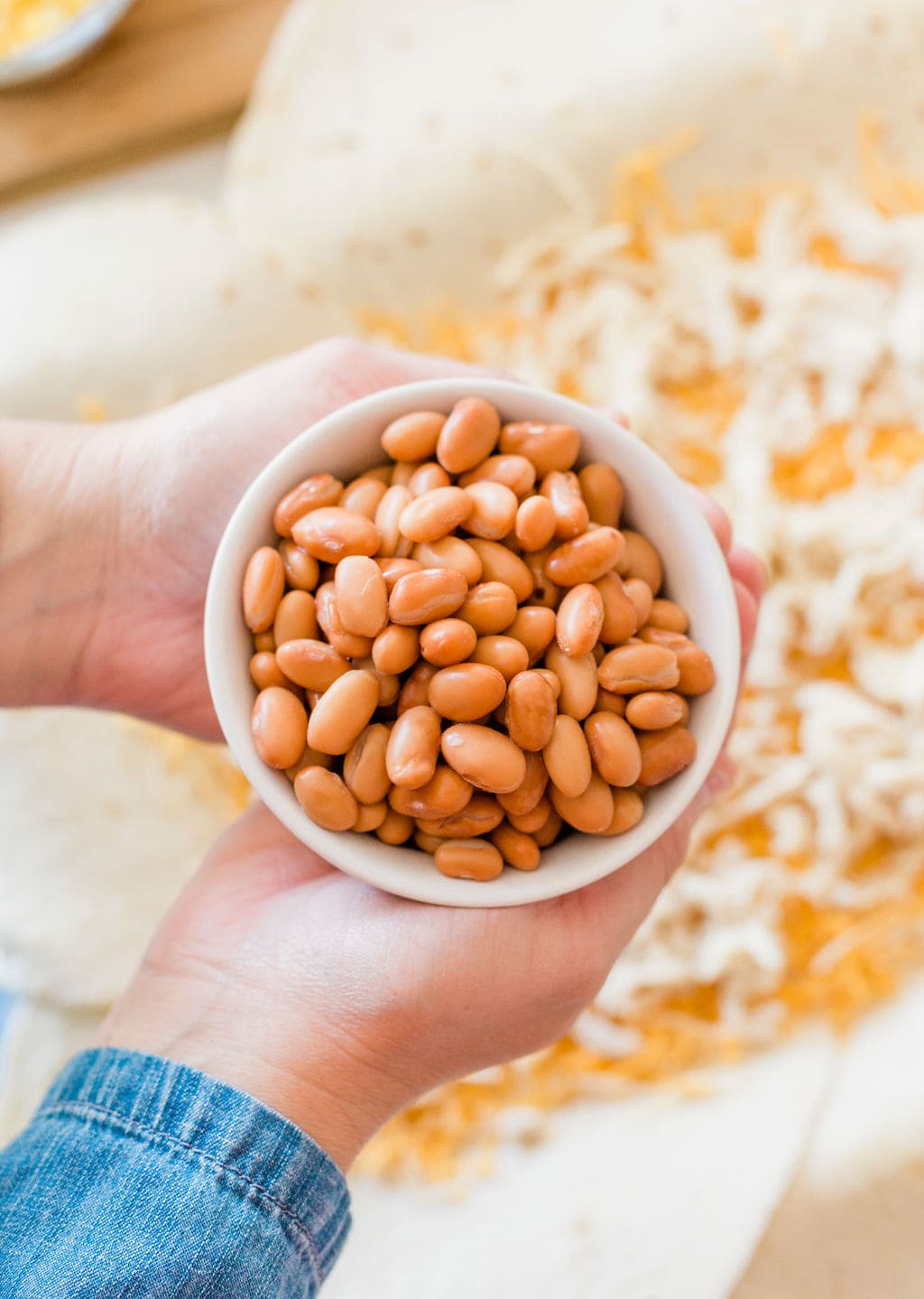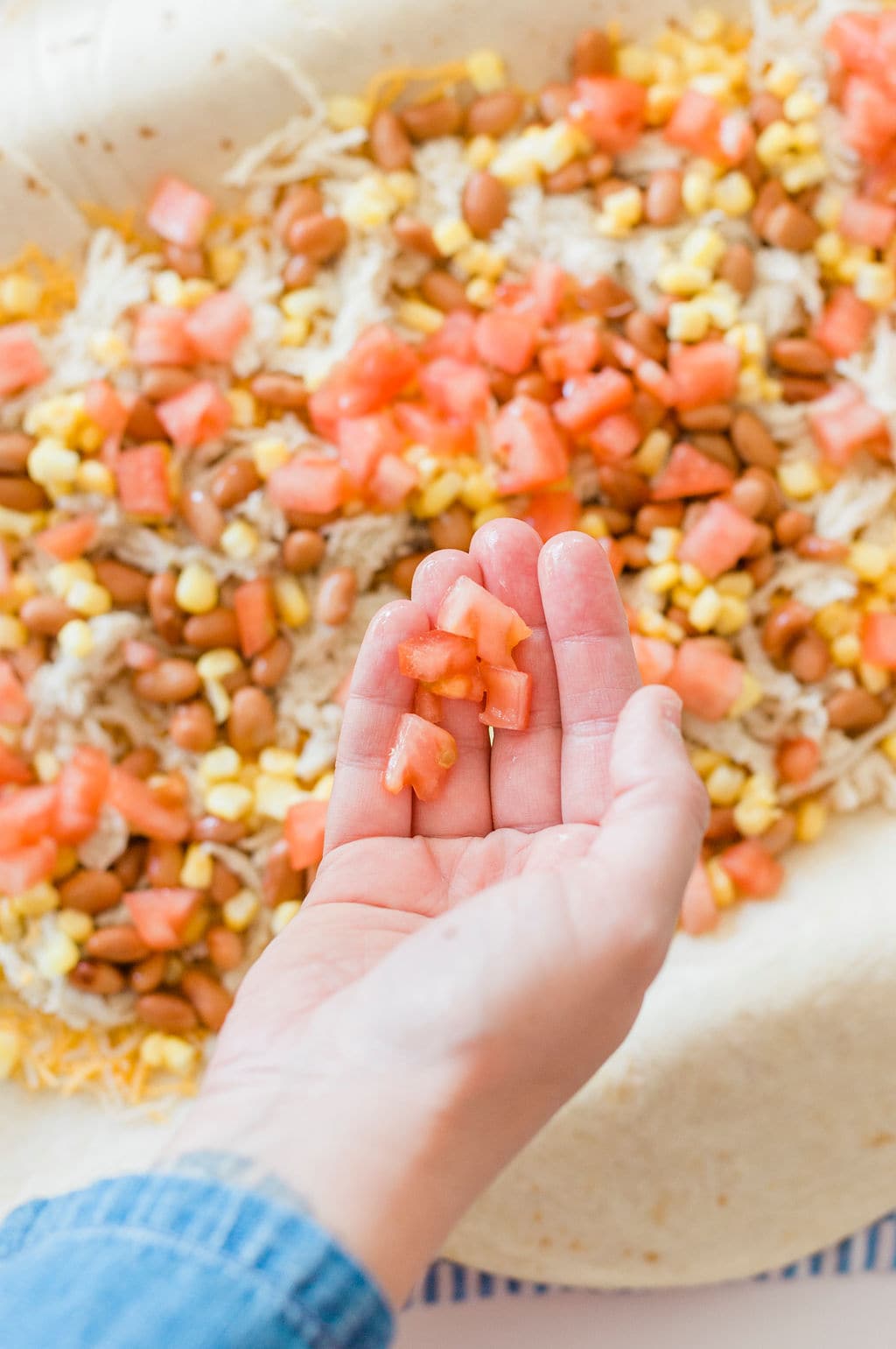 How to Make a Quesadilla
To make the quesadillas, place 6 tortillas around the sides of a rectangle sheet-pan, with edges overlapping and the outer edges extending over the sides of the pan. Cover the opening in the center of the pan with 1 of the remaining tortillas. Sprinkle half of the cheese over the tortillas and top with chicken, beans, corn, tomatoes, and green onions.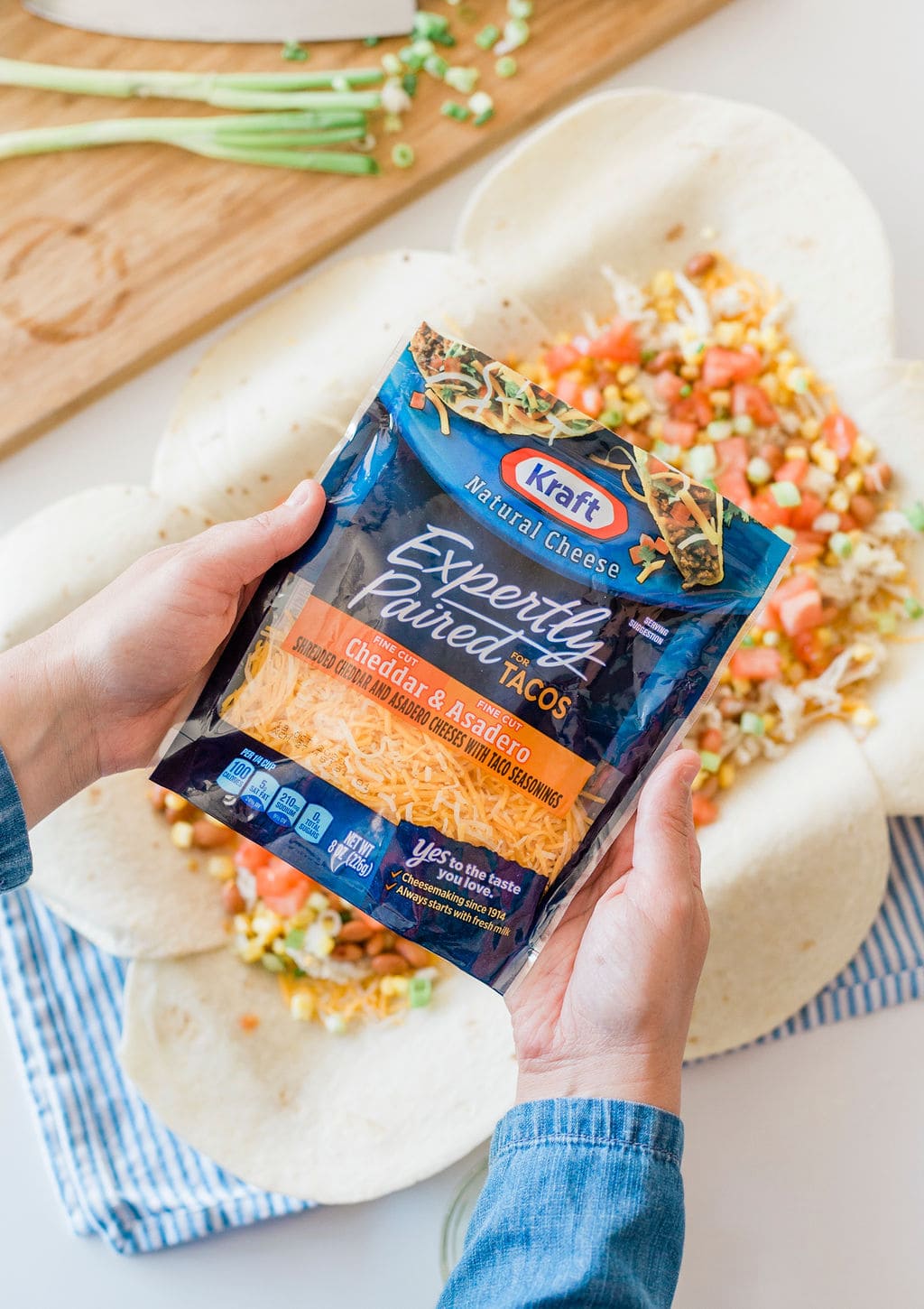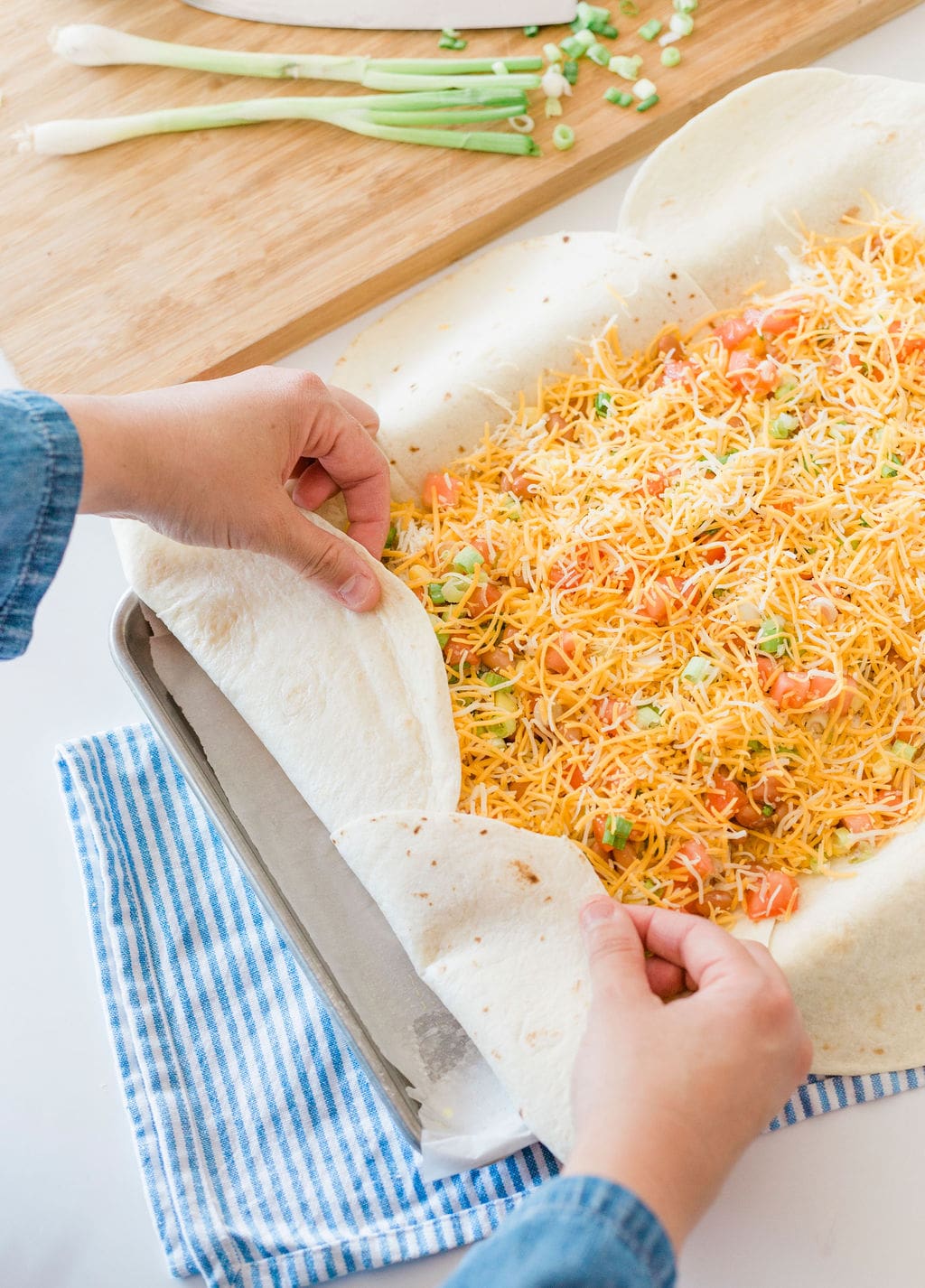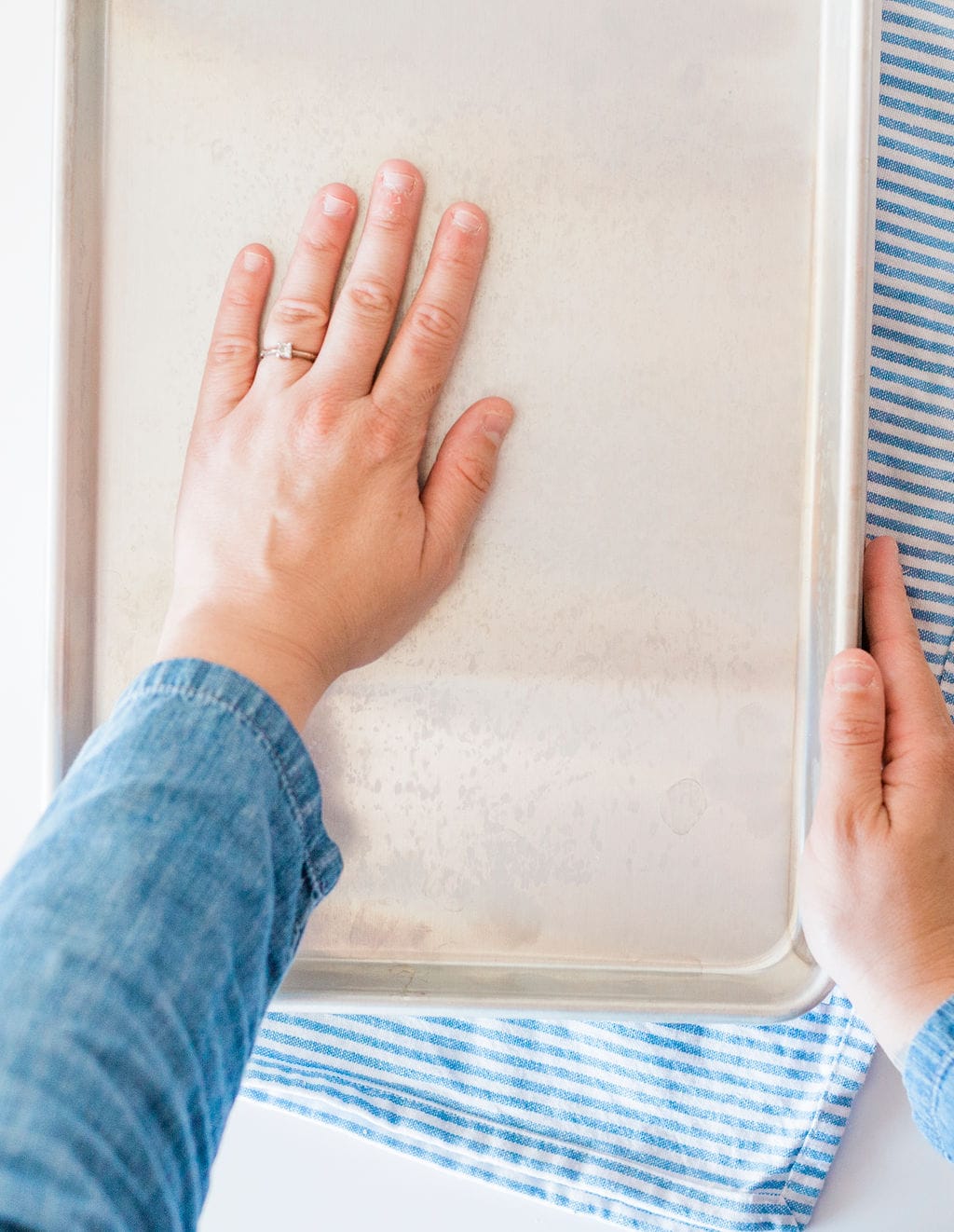 Making a Sheet-Pan Quesadilla
Top the filling with the rest of the cheese, and then place the remaining tortillas on top of the filling. Fold the edges of the tortillas over to cover the filling, and then use another baking sheet to press on top of the quesadilla to flatten it gently. Bake your quesadilla at 425 degrees for 20 to 25 minutes until everything is heated through and the cheese is melted. Remove it from the heat, let it cool slightly, and then serve this up with sour cream and chipotle aioli!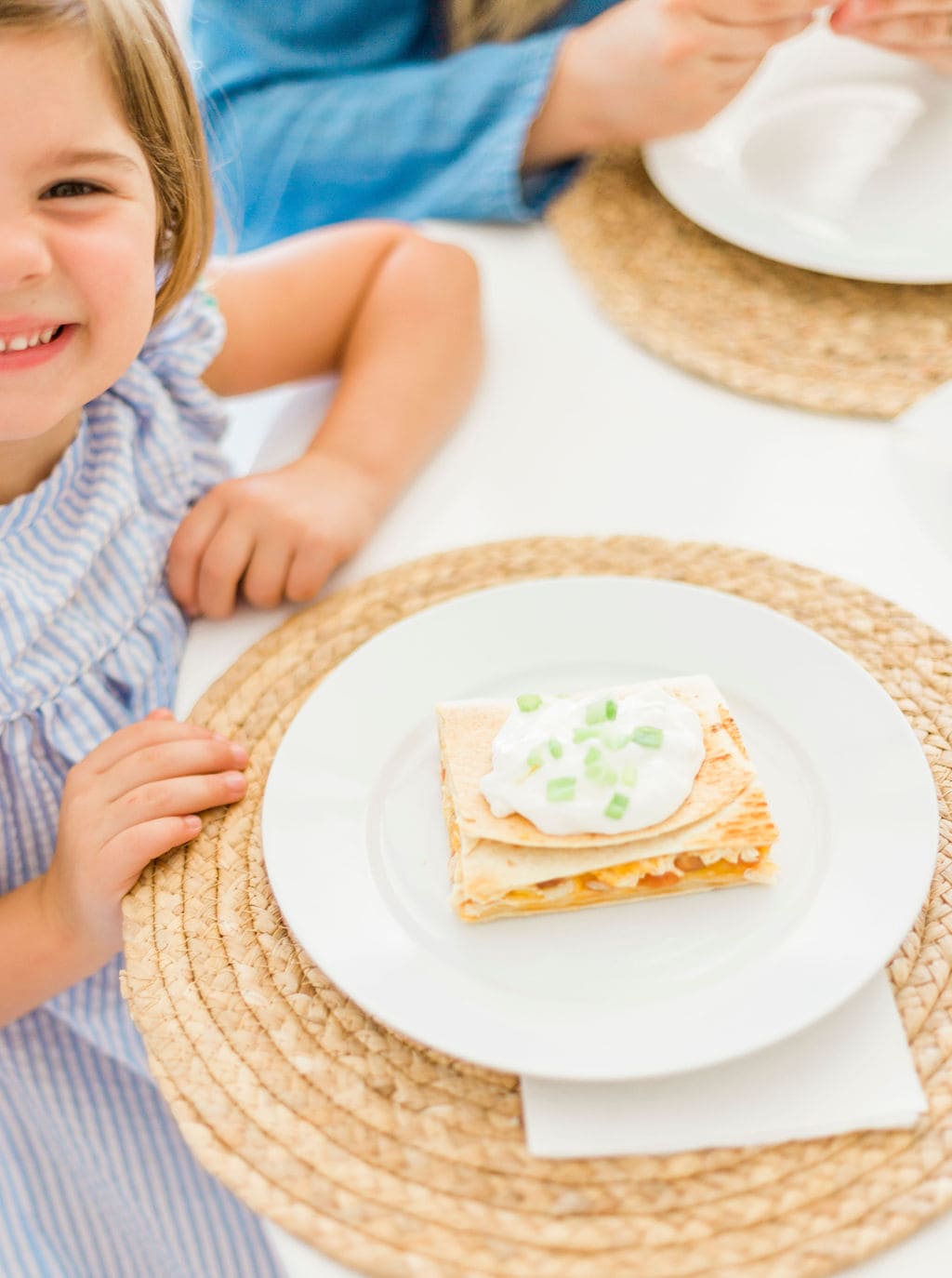 Easy Dinner Recipes
I can't tell you how wild the kids went for this recipe! Seriously, it might just be their favorite meal yet, and I was so happy it only took me minutes to put together. Everyone around the table absolutely loved it. I'm so glad I found it through My Food and Family! We've definitely bookmarked it for all of our future meal planning to make things easier around here. And this quesadilla recipe is definitely on my list for next week's dinner again! What toppings would you add to it? I can't wait to hear about your favorites in the comments below!