Looking for an easy dinner to whip up during the week? These 'Burger' Tacos are sure to be a new favorite for the whole family!
Easy Recipes for the Family
Anyone have such a hard time deciding what to have for dinner some nights? It's pretty often that we go back and forth between our favorite dishes, and we can never decide whether we want burgers or tacos. Luckily, I don't have to choose anymore! I made these 'Burger' Tacos for the kids the other night, and they loved them so much! Charlie has been asking me over and over to make them again for dinner this week. I'm so excited to share this quick and easy recipe with you!
Quick Dinner Recipes
We recently tried out this 'Burger' Tacos recipe for a weeknight dinner, and it was a huge hit! I've been working through trying so many new, fun recipes from My Food and Family's extensive online collection. This one might just be at the top of the list of favorites. The whole family is obsessed!
I can't believe how easy it is to put this recipe together! I had dinner on the table in under 30 minutes, which is a huge win for me! Especially when winter hits, I want super quick and easy recipes, using ingredients I have on hand, and this recipe hits the nail on the head! I always have the ingredients in the house, and since they are made so quickly, I can get back to cozying up on the couch with the kids in no time! It's definitely the perfect dinner for a winter movie night where you don't want to miss anything by being in the kitchen too long!
Ingredients for 'Burger' Tacos
These 'Burger' Tacos are made with only a few ingredients! You'll need ground beef, HEINZ Worcestershire Sauce, flour tortillas, KRAFT Thousand Island Dressing, smoked paprika, shredded lettuce, and CLAUSSEN Kosher Dill Burger Slices. I love this recipe because I ALWAYS have these ingredients at home! Not having to go out shopping is a total win for me.
How to Make 'Burger' Tacos
Making these 'Burger' Tacos is SO easy. First, cook the ground beef in a large skillet and drain out the oil. Put the beef back into the skillet and stir in Worcestershire sauce and keep stirring for a minute. Mix the dressing and paprika until it's blended and dice up the pickles.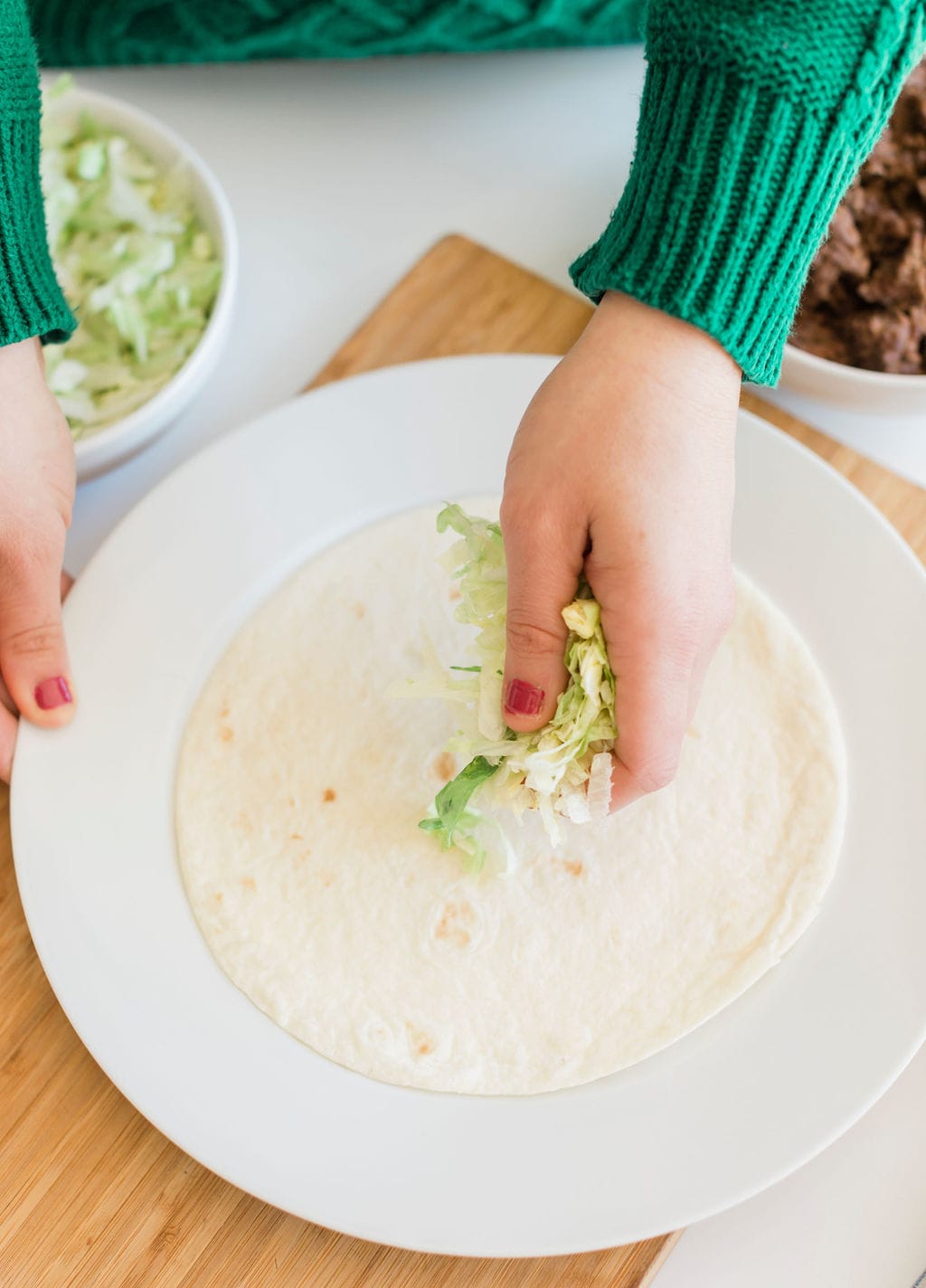 How to Assemble Tacos
Once your ingredients are all prepped and ready, it's time to assemble your tacos and eat! Warm up your tortillas before assembling your tacos. Then, add lettuce on top and add the beef. Put the dressing on top, and then top with pickles. That's it! It's that easy!
Family Dinners
Being able to sit down as a family for dinner is always special to me. Even if it's not a big dinner, I love making meals that make the kids happy, and this is definitely one of them! It's always good to have quick and simple recipes at the ready. You never know when you're going to need to whip something up on a busy weeknight! Especially with everything getting so busy this season, having these go-to recipes on hands has been such a game-changer! Anyone else looking for the perfect quick dinner recipe? Let me know how your family loves these 'Burger' Tacos!