This post is promoted by Target
Even though the Super Bowl is right around the corner, there is no need to panic! You can still throw the best watching party for your friends and family without a hassle. We have decided to put together the perfect Super Bowl party for our loved ones and it was much easier than we thought it would be. There's no better way to celebrate the 50th Super Bowl than by throwing a big bash! Target had everything we needed in one place, which made it so simple and stress-free! The best part is, there is something for everyone there. Whether you are throwing a family party or are planning an adults only get-together, everybody is sure to be impressed. Even shopping for our products was so much fun!
We opted for green paper plates and napkins to keep our bash easy to clean! From Little Bites brownies with frosting to create mini footballs, to mini Korbel champagne bottles with individual decorative straws, you will be the reigning party winner! We love the small tins of snacks that make it easy for everyone to grab a little bit of everything. Put Boom Chicka Pop popcorn, peanuts, and pretzels in tins to keep things in reach for your guests. The green Celebration gumballs help bring football colors into your party without any effort! For a fun touch, hang a gold and white garland in the background to keep things neutral, or hang your team's colors and get ready to cheer. What does your Super Bowl look like?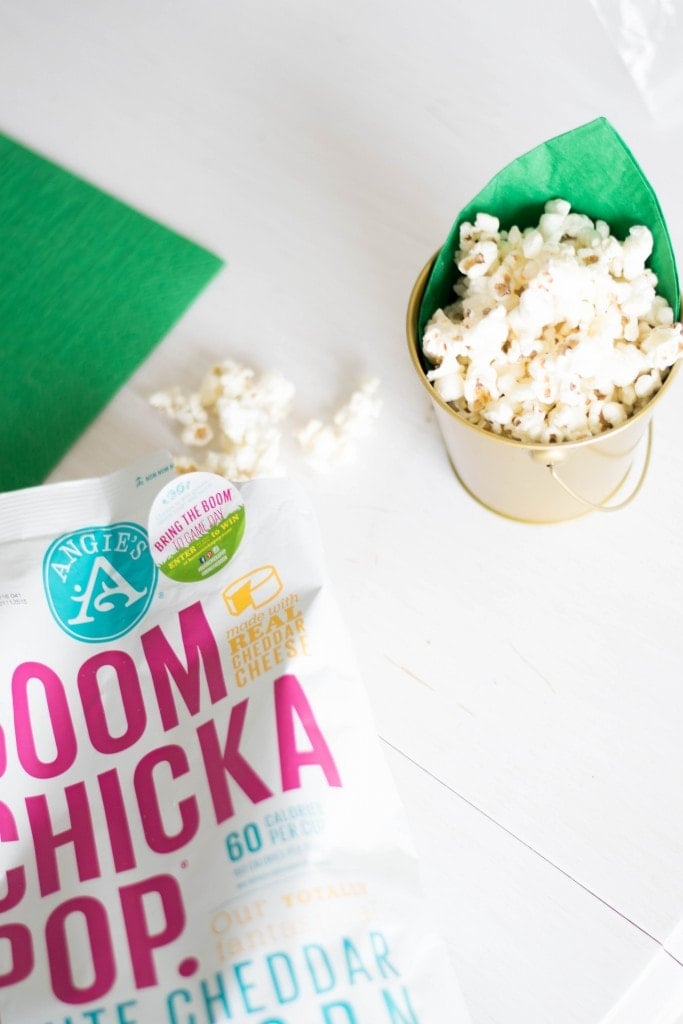 What's your Super Bowl look like for you? #howifootball
Styling and Photography for Best Friends For Frosting by: Tessa Garcia, Cake For Breakfast