Thanksgiving Dinner Ideas
Are you planning a holiday party? Whether it's for Thanksgiving dinner, Friendsgiving, or anything in between, there is just so much you can incorporate into your celebrations! If you are looking for the perfect Thanksgiving recipe or decoration to prep for the holiday season, this is for you!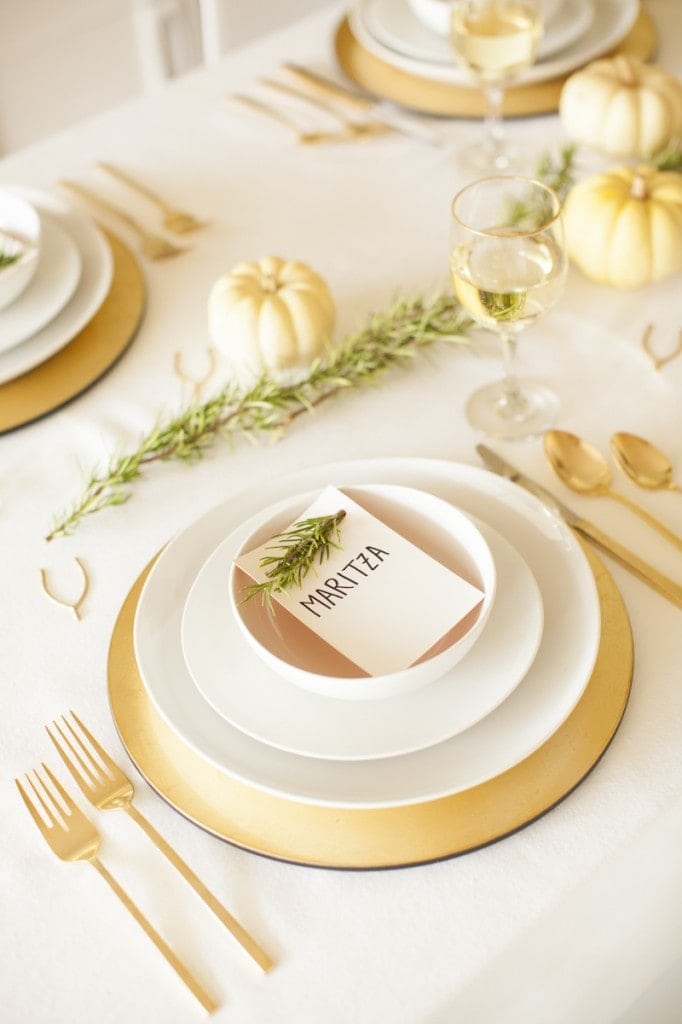 Thanksgiving Ideas
This year is winding down, and that means it's all about the holidays! Halloween is over, and now it is time to prepare for November and Thanksgiving. This is truly my favorite time of year, because we are always celebrating something! Seriously, so much happiness and joy is made during this season, and there are so many things to be thankful for! Do you love decorating your house for every holiday?! It brings so much joy to not only my family, but my neighbors around us as well! Who doesn't like seeing a porch decorated for the holidays?!
If you're like me, then you always have so many decorations and things you want to bake and cook to help ring in the season, right?! If you need a few more things to add to your joyful list, then this is just what you need! I had so much fun putting together my absolute favorite essentials for Thanksgiving for you! Hopefully this will inspire you to get in the spirit just as much as I am! ;)
Friendsgiving
Being able to gather all of my friends and enjoy time together is what this season is all about. This is why we try to plan a Friendsgiving each year to gather and be grateful, and of course have a great time! (via Best Friends For Frosting)
How To Cook A Turkey
I have only recently learned How To Spatchcock A Turkey, but I have been missing out! If you are looking to try something new with your turkey this year, I highly recommend this! (via Plays Well With Butter)
DIY Fresh Cranberry Chandelier
This DIY Fresh Cranberry Chandelier is the perfect decoration for your fall dinners. It is easy to make and super cute too! I love cranberries so much, they're so good to eat and the pop of color will make any table setting more vibrant! (via Best Friends For Frosting)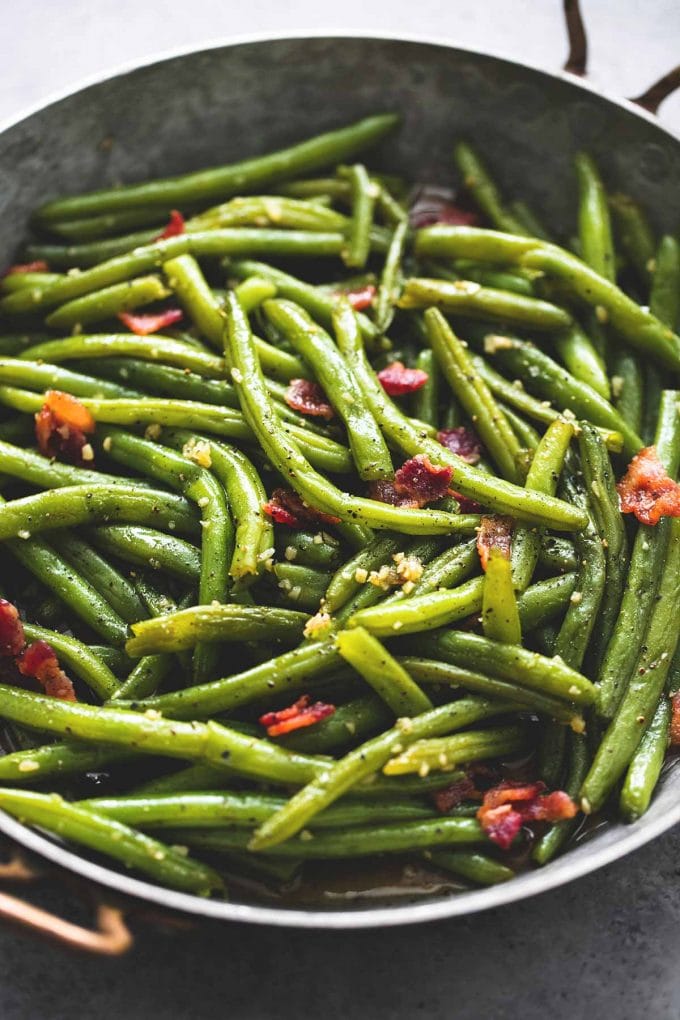 Brown Sugar Green Beans With Bacon
These Brown Sugar Green Beans With Bacon are such a fun take on one of your favorite holiday dishes. I love the sweetness with the brown sugar and how the bacon makes the dish so savory. So good! (via Creme De La Crumb)
Turkey Gravy
Gravy is one of the most important add-ons during the holiday season. Finding the right Turkey Gravy is crucial for your turkey and sides. This recipe is not only delicious but also super quick to make, which is amazing for busy moms like me! (via Damn Delicious)
Pumpkin Table Setting
I am in LOVE with this pumpkin table setting. Having the pumpkins around the table helps to celebrate the fall, and I love the added touch of the candles to make everything soft and warm. (via Lauren McBride)
Cranberry Sauce
Andy always asks when I will be making him the Cranberry Sauce because he is obsessed with it! This recipe is super yummy and will win over everyone at the fall dinner table. (via Recipe Tin Eats)
Pumpkin Spice Mocha Lattes
Now THIS is what fall is all about! I absolutely love pumpkin spice lattes. Seriously, I am drinking one as I write this. ;) This recipe for Pumpkin Spice Mocha Lattes not only includes my love of PSL, but the sweetness of the mocha absolutely makes the latte 10x better! (via Dessert For Two)
Fall Themed Dinner Party
This Fall Themed Dinner Party is the best way to kick off November and bring in the Thanksgiving vibes. I'm obsessed with the details in this setting. Plus, everything on the table setting can be used as decorations around the house as well, so they have multiple purposes!! (via Bright On The Day)
The Best Mashed Potatoes
Raise your hand if the mashed potatoes are your favorite dish at Thanksgiving?! Right there with you sister! This mashed potatoes recipe is seriously the best ever! (via Delish)
Homemade Pumpkin Pie
It wouldn't be Thanksgiving without Homemade Pumpkin Pie. I love the sweetness and the spice in this pie, and it's so smooth and rich. (via Inspired Taste)
Traditional Thanksgiving Stuffing
It wouldn't be Thanksgiving without stuffing right?! This Traditional Thanksgiving Stuffing hit it out of the park. It fits every meal perfectly, and it honestly never feels like fall unless there is stuffing involved. (via Averie Cooks)
Personalized Fork Holders
For Friendsgiving, I used these Personalized Fork Holders for the place settings so my friends knew exactly where to sit. Such a fun and easy personalized detail! (via Best Friends For Frosting)
Decorating My Porch
One tradition I love every year is Decorating My Porch for the fall. It makes not only me happy, but helps everyone get into the fall spirit! I love using pumpkins we picked as a family to help decorate, along with some great finds from my favorite stores. Have fun with decorating before your guests arrive! (via Best Friends For Frosting)
Essentials for Thanksgiving
I can't say this enough: I love this time of year. It is the time to celebrate all the people in your life who mean the most to you. Who's with me?1 It is also time to be thankful for everything and make memories that will last a lifetime. Whether it's for Thanksgiving, Friendsgiving, or a fall dinner with everyone, you can make the most out of any time you get with your loved ones! November is the perfect time to kick off the season and prepare for Thanksgiving and all it has to offer! I hope this list of essentials will help you guys prepare for a great holiday. I know in my house we will be celebrating the entire month! ;) Which one of these do you think will be perfect for your holiday dinner? I'd love to hear about it in the comments below! Happy Turkey Day sister!